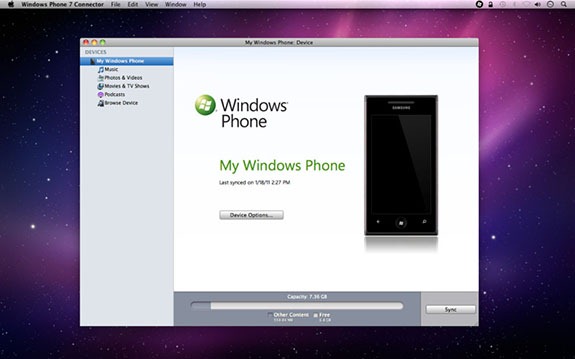 Apparently there are a few Windows Phone 7 users who run Macs, and for those there is now an update available for their Mac client, the Windows Phone 7 Connector For Mac v1.1 .
The update brings support for Apple Lossless Audio, improves CPU utilization in some sync scenarios, and adds some performance improvements.
The update can be found in the Mac marketplace here.
Via Pocketnow.com