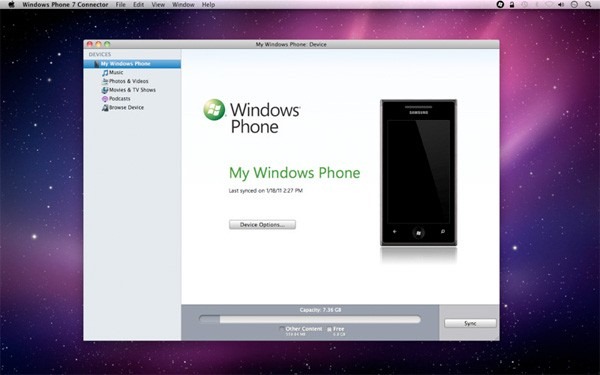 For the tiny percentage of Windows phone 7 users who also own a Apple desktop, Apple has just approved the Windows Phone 7 Connector for Mac for the desktop Apple Mac  App Store, meaning installing the software, which allows synching of non-DRM music and video and also firmware updates, is as easy as search and click.
The software has also now gone gold, just in time for that NoDo update in 4 weeks time.
The software can be found in the Mac App Store here.
Via Engadget.com