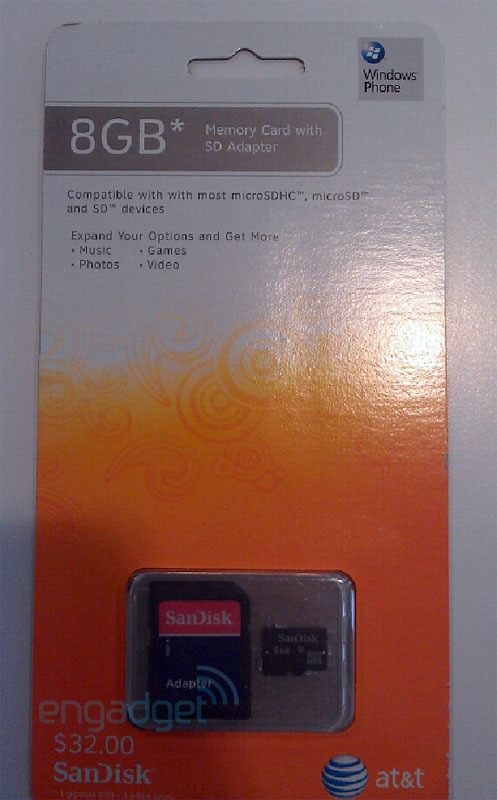 That took a while.
MicroSD cards specifically certified by Microsoft to work with the Samsung Focus have now started to appear in AT&T stores.
MicroSD cards and Windows Phone 7 had been a complicated saga on Windows Phone 7, with cards being locked to devices, and many expensive and fast cards having the wrong characteristics to work with Windows Phone 7, meaning phones would often run into errors once the OS started storing information on the cards.
Microsoft promised to release cards specifically certified to work with Windows phone 7 some time ago, and according to Engadget the cards have finally started appearing in stores.
The card on offer at present is an 8GB memory card for $32, which by itself it not a large sum of money, but which is pretty expensive for such a small card.
Are any of our readers planning to pick up a card soon? Let us know below.
Thanks MobilePaddy for the tip.