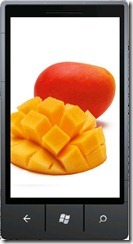 According to a tipster, the first major update to Windows phone 7 will come around August or September 2011. The update, apparently code-named "Mango" will supposedly bring a Silverlight runtime and HTML5 support to the browser, Far Eastern language support and other features and functionality.
The update is in addition to the rumoured January/February update which will bring Copy and Paste, and will precede Windows Phone 8, rumoured for late 2012.
Read more about these rumours at the All About Microsoft blog here.
I am personally surprised Microsoft is not taking advantage of the push update features of Windows phone 7 to release a number of small updates to bring new features and functionality regularly to the OS.
Do our readers think this update schedule is a bit too relaxed for the current rate of innovation in the smartphone world? Let us know below.