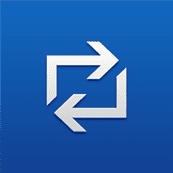 Nokia's exclusive Bluetooth Share software has hit version 2.0.2.2, even before the general roll-out of the Windows Phone 7.8 update.
The software allows users to share pictures and music via Bluetooth, an essential feature in many parts of the world, and users report better compatibility after the update.
The software still needs Windows Phone 7.8 to install, otherwise giving an error that it is not compatible with your phone, and we hope the update suggests the Windows Phone 7.8 is nearer.
If you are lucky enough to already be running Windows Phone 7.8, as an increasing number of newly released Windows Phones are, you can find the updated software in the Windows Phone Store here.