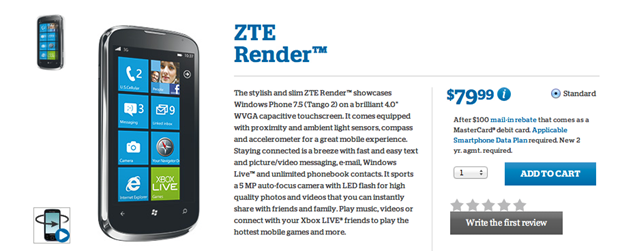 Here is news which is likely to excite only a few.  US Cellular is releasing the ZTE Orbit, renamed the ZTE Render, on their network.
The CDMA handset, which is available to $179.99 with a $100 rebate on a two year contract sports the usual 4 inch WVGA screen, 1 Ghz processor, 5 megapixel camera and a 1,600 mAh battery, but only 4 GB storage and seems rather overpriced at that price.
If however you are stuck on US Cellular and desperate for a Windows Phone, the handset can be found on their website here.
Via WPCentral.com