The Windows Mobile Development team has published some photos on flickr of the Windows Mobile pavilion at Mobile World Congress, and while Windows is prominently displayed there is no sign of the Mobile part.
Whether the change will have any material impact will remain to be seen, but some market confusion is very likely over the next 6 months.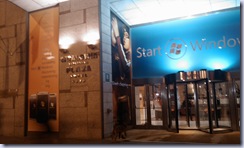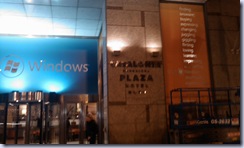 (click for larger versions)
See the full set at flickr here.
Update: A new picture also suggest the Windows Mobile name is dead. In this first picture of Microsft stand there isn't a single mention of Windows Mobile… Source [Via]
Thanks Wreiad for the tip 🙂