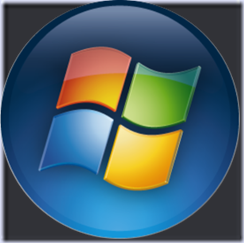 Microsoft's Chief Operating Officer, Kevin Turner, has been speaking to the Times Online, and managed to drop this little gem.
When asked whether Microsoft was considering not only making the software for phones, as it does today, but follow Apple's lead and make the device itself, he said: "Sure, we think about it, and, sure, its on the table.
"But that's not our direction today. For now we'll work with our partners. After all, we're going to sell 22 million copies of Window's Mobile this year."
This is the first indication we have had on Microsoft's Windows Mobile projections for 2009.  Whether this refers to the fiscal year ending June or the calendar year is not known, but it would constitute more than 20% growth over their 18 million achievement in fiscal year 2008 at a time when the wider cell phone market is actually shrinking, and even smartphones have only managed 11% growth.
Windows Mobile is at present well positioned to address the economic slow-down by bringing low cost smartphones to the wider public hungry for a mobile web experience.  While higher end devices with WVGA screens and advanced sensors are obviously expensive, Windows Mobile works equally well on cheap resistive QVGA devices devoid of accelerometers, proximity sensors and expensive multi-touch capacitive screens.
With Windows Mobile 6.5 and IE8 Mobile the need for additional software engineering to make Windows Mobile accessible to the general public will be significantly reduced, and recession-defying growth should be quite likely.
Via Techflash.com