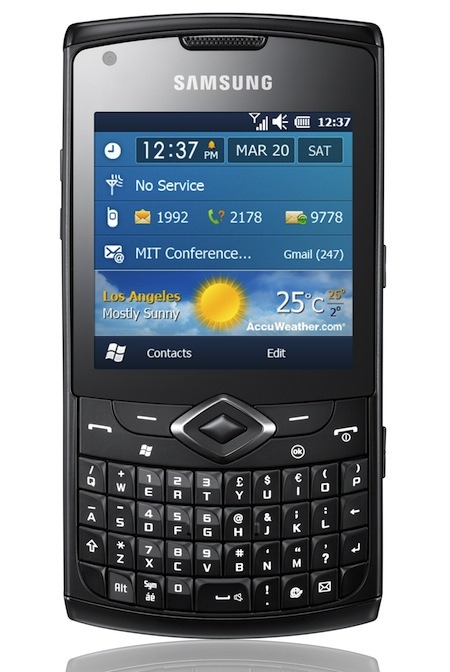 For business users especially, Windows Mobile still does a lot of things Windows Phone 7 can not, so it is not really such a surprise when Samsung announced the release of the enterprise-focussed Samsung Omnia 4 in Germany yesterday.
The Windows Mobile 6.5.3 based handset features a front-facing QWERTY keyboard and touch screen, and according to Samsung, due to the inclusion of social networking applications, combines work and play ideally.
The handset is available now, and will sell unlocked for €299.
Read more in Samsung's press release here.
Via unwiredview.com