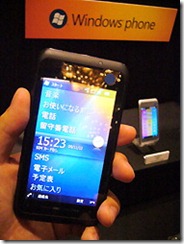 We and many others have complained at length about the small size of the Marketplace catalogue in countries that are not USA.  Spare a thought then for Japan, which has an enthusiastic Windows Mobile community, who only received the Marketplace app yesterday
Of course the catalogue is also pretty small, at only 100 apps, but has things like comics which are just not available anywhere else.
Prices range from free all the way up to $499 (which just be the discount version of I am Rich).
Read more at Mianichi Daily News here.