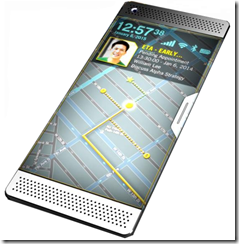 UXEvangalist, who keeps their ear very close to the ground, has stumbled across a resume of a industrial designer working in the Windows Mobile team.
Windows Mobile UX

Created designs for Windows Mobile 7 controls (UI still in progress)
Created XAML layouts for controls and dialogs (Silverlight created in Expression Blend)
While we have known for a while that Silverlight will be available to developers for creating user interfaces, this is the first confirmation that we have received that the actual UI for the OS itself will also be based on this Framework.
UXEvangalist notes that the UI work has not been completed yet, but we know from other projects this is likely the last element to fall into place. On the brighter side, this suggests we should see amazing looking, fluid and resolution-independent user interfaces as standard in Windows Mobile 7, which is rather good news.