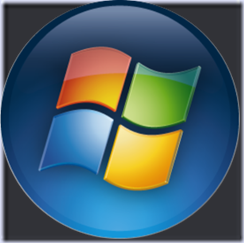 Long Zheng from the istartedsomething blog has posted this job description for the position of Principal Development Manager on the Windows Mobile 7 team and the blogosphere response has been many and varied, focussing on different elements of the post and possibly over-interpreting things just a bit.
However speculation is fun, and I received a number of requests to post the WMPoweruser view.
Here is the posting:
The Windows Mobile 7 team is searching for a Principal Development Manager

Do you have a passion for the mobile space? Enjoy big challenges, working with and learning from a high-performance team? Do you want to be part of driving the next big business for the company?

Windows Mobile 7 will change the way you view your phone. We aren't just building a me-too iPhone or RIM competitor; we're changing the way customers use and experience their device. In the OS Platform team we are responsible for the OS, file systems, security, hardware platforms and drivers, networking & connectivity, location framework and updateability. In other words, we build the foundation upon which the rest of Windows Mobile is built.

As Development Manager for the Core System, you will have both ICs and Leads reporting to you, with a team of approximately 20 developers. As part of a matrix style organization, you will work closely in a triad with your PM and test counterparts. Specific areas of ownership include the kernel, file systems, security, loader, and device management.

Your job will entail:

Building and leading a high performance team
Owning and driving the core os (kernel, file systems, security, and device management) features and roadmap for Windows Mobile
Defining an engineering system that can scale to large organizations and span multiple releases.
Driving quality and performance into the core platform.
Mentoring your organization and building a strong bench and successor.
Now with many readers, I am surprised that Microsoft is still looking for a principle manager for an OS most expect will be released within the next 12-16 months.  Isn't it a bit late to be working on the kernel and file system?
That is of course unless some radical changes are underway at Microsoft.  Windows Mobile 7 has long been believed to be intended to run on the Win CE 6 Yamazaki kernel, but we have some inside information that in fact Windows Mobile 7 will run on a completely different platform than all the preceding versions (including different processor architecture)  We also have Ballmer talking about the kernel of Windows desktop and Mobile unifying.  At the time we were thinking this would have to wait till Windows Mobile 8, but it may very well be that things are acceleration at a great pace.
Now much has been made of a single word, updatability.  I, for one, am not even sure this is a real world, but secondly, I do not think MS will ever intend to disintermediate the OEM's and carriers. I think while we may see patches from Microsoft we are very unlikely to be able to get a full new version of the OS, simply because of the way Microsoft partners.
The last aspect which drew people's attention was talk of not being a "me-too" competitor. While this is an interesting vision to have, the truth is that with a massively delayed product, Microsoft cant but help replicate what others have already done.
Of course we may all just be reading too much in the tea leaves, but we will find out soon enough what becomes of Microsoft's ambitious plans.