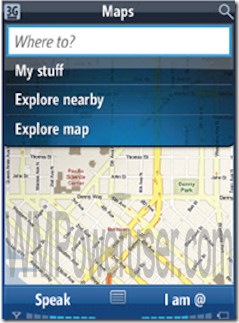 MSFTKitchen has been scouring LinkedIn profiles once again, and came up with these interesting mentions of Windows Mobile 7.
Central Menu Experience
Program Manager
Microsoft IDC, Hyderabad
(Information Technology and Services industry)
April 2008 — May 2008 (2 months)

Designed a completely New feature (Central Menu Experience) which is integrated in Windows Mobile 7. Responsible for getting Central Menu Experience features code-ready for CTP release well within specified time-frame. (Link)
The Central Menu System is presumably something like Titanium on Windows Mobile 6.5, or hopefully something flashier like the menu system on the ZuneHD.
Windows Live for Mobile Code Name "Catalyst"
Catalyst For WM Seven:
Client : Microsoft Corporation (Since December 2007 to May 2009)
Team Size/Role : 7/Onsite Coordinator

Description: Catalyst for Seven is designed to work with Windows Mobile powered devices. This is the next version of Windows Live for Windows Mobile. The new Windows Mobile 7 devices will give the richest mobile connection to Catalyst. Catalyst consists of Messenger, Mail, Spaces and Photos. All these applications help user keeping in touch with friends, family, and co-workers. (Link)
Great to see Microsoft is increasing the integration of Windows Mobile with their Live services, and are planning to integrate it all under one umbrella.
Windows Mobile 7 Camera and Photo Application
Lead Led a PM team and responsible for the strategies define, design and implementation for Windows Mobile 7 camera and photo application. (Link)
Again, nice to see these often used applications are getting an update.
And finally:
On assignment at Microsoft to edit documentation for Windows Mobile 7. (Link)

Primary engineer on the touch gesture support in Windows Mobile 7 and 6.5 and did the initial specification of the touch gesture API. (Link)

Responsible for Windows Mobile 7 Outlook development. (Link)

Led HW Board bring-up activity effort for Window Mobile 7 OS based Mobile product having QUALCOMM 72xx chipset. The board bring up activities includes implementing MAX controller based keypad driver, configuring I2C and GPIO driver and coordinating HW-SW architecture meetings. (Link)
This last one is pretty interesting, as it suggests that there is a chance Windows Mobile 7 can be made to run on the older Qualcomm hardware which has dogged the last few generations of Windows Mobile.
Read more at MSFTKitchen here.