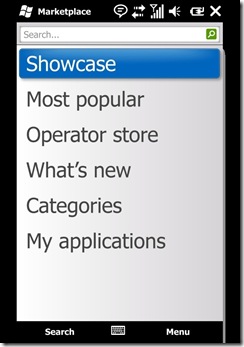 Microsoft has released some screenshots of the new Windows Mobile 6.5 Marketplace application at CTIA and it does look pretty good.
Consumer-friendly Marketplace polices include having the option to purchase applications on Windows Marketplace for Mobile with a credit card or have charges appear directly on their phone bill. In addition, people will be able to return an application after purchase within 24 hours for a full refund. Microsoft also announced today that developers will now be able to deliver updates to their applications for free throughout the application lifecycle.
These policies will go far towards making the Windows Mobile Marketplace a vibrant and successful venture, so it cant launch soon enough.