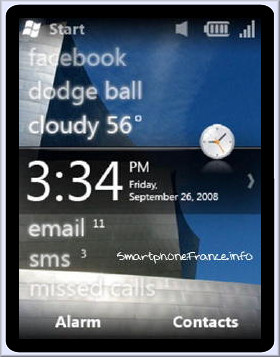 MobileNews reports that Microsoft has announced the release date of Windows Mobile 6.5. October 6th is the feted release date, and will also coincide with the release of Marketplace for Windows Mobile and Microsoft MyPhone back-up service.
Mobilenews quotes Microsoft Group corporate vice president of mobile communications marketing Todd Peters as saying: "A Windows phone gives people a single phone that works for their whole life, keeping them connected to the people and information they care most about by harnessing the power of the PC, phone and Web."
A number of existing handsets should get an upgrade to the updated OS when it arrives. It is however unlikely when the OS is formally released that initial handsets will benefit from the continuing work which we have seen recently from leaked builds.
Via Pocketnow.com.