Steam's Hardware Survey numbers are out for February, and while they are useless for PCs at present, they do give us a look into the market share of the various VR headsets, due to Steam's cross-platform support and attractive library of VR games and other applications.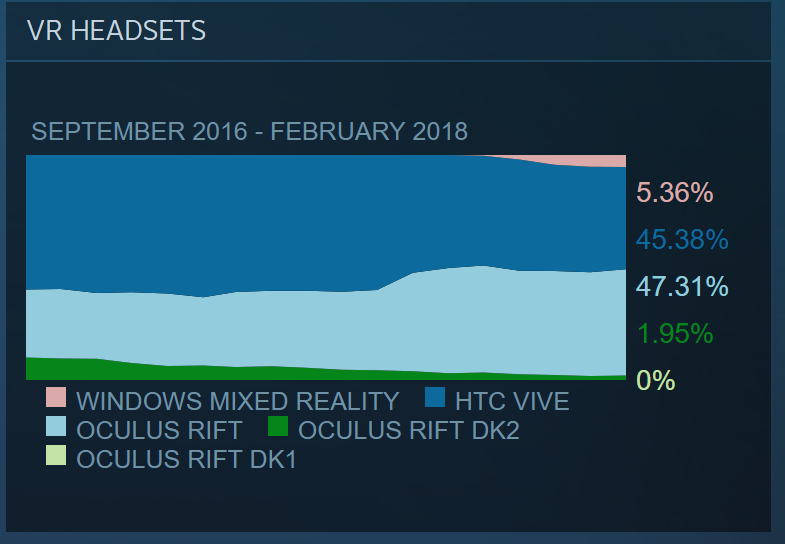 This month's numbers, for February 2018, show slow growth for Windows Mixed Reality devices on Steam's platform, growing from 5.17% in January to 5.36% in February 2018. The HTC Vive headset was down a massive 1.58% to 45.38%, while the Oculus Rift absorbed most of the new users, growing 1.22% to 47.31%
The numbers and flattening growth show a worrying lack of impact of WMR headsets despite recent price cuts, suggesting Microsoft needs to do a lot more to raise the interest of PC buyers in the technology.
It should be noted that the numbers only reflect the Steam platform and that Windows Mixed Reality and Oculus Rift both have their own independent stores.  It does, however, give us an idea of the trend, which may be starting to look very familiar to longtime readers who observed other recent Microsoft market share battles.
Last month's numbers can be seen here.