.  So you think that having Messenger on your PCs and Mobiles is not enough for you? Back in January this year, we reported that Microsoft is negotiating with TV manufacturers about delivering Windows Live services to internet-enabled TVs. Well here's the good news – Microsoft and Samsung have announced that they've partnered together to bring Windows Live Messenger to all Samsung Connected TVs. Not only this, but the application will soon be coming to Samsung's internet-enabled home theatre systems and Blu-ray players as well.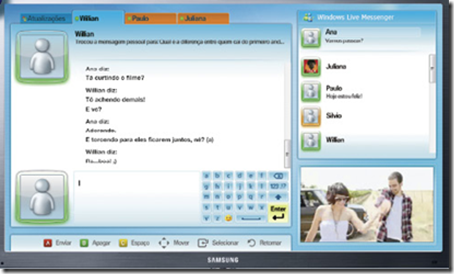 Read more at our partner LiveSide.net here.
Commenting has been disabled on this article by the moderators. If you want to discuss about this article, head over to this link.