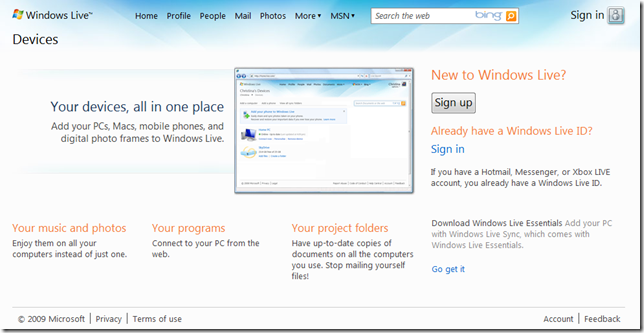 Windows Live Mesh seems to be close to coming out of beta, and with the new status will come a new name – Windows Live Devices.
Microsoft's ambition for this service appears to be to tie together all your devices, from printers and picture frames to of course your mobile phone and other computers.
There appears also to be a consolidations of Microsoft's Live services, which can only good news from a remote management point of view.
Read all the details at LiveSide.com.