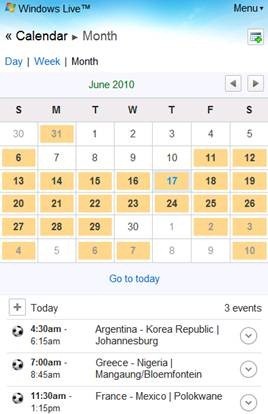 The Windows Team Blog has just announced that Windows Live Calendar now supports mobile browsers, allowing easy access on the go.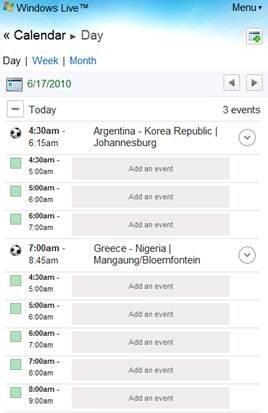 The service goes beyond simple personal calendaring, such as being able to subscribe to public calendars on the internet, access Facebook events, and even share calendars with family.
The service is clearly pretty cool, which means its all the more a pity that it support the browsers on the iPhone, Palm, Blackberry, S60 and Android, but only supports Opera on Windows Mobile (and in fact did not serve up a mobile version when I tested it at all).
The list of officially supported browsers are:
Supported phones and browsers include: iPhone/iPod Touch with Safari 3.0+, Opera on Windows Mobile 6.1.4+, S 60/5th Gen+, Blackberry 5+, Opera, Palm, Android. Windows Live Calendar for mobile is slated to be released in Hebrew and Arabic in the next few months.
If you are lucky enough to have one of these supported devices (rather than Microsoft's own mobile OS), give the service a try at calendar.live.com.
Via LiveSide.net