Microsoft has updated Windows Device Recovery Tool with support for the HP Elite x3 today. If you happen to own the HP Elite x3, you should now able to reset the phone using WDRT. Additionally, WDRT may also have some firmware updates before Windows Update, which can also be quite handy. The update also brings some other minor fixes alongside support for the Elite x3:
Gallery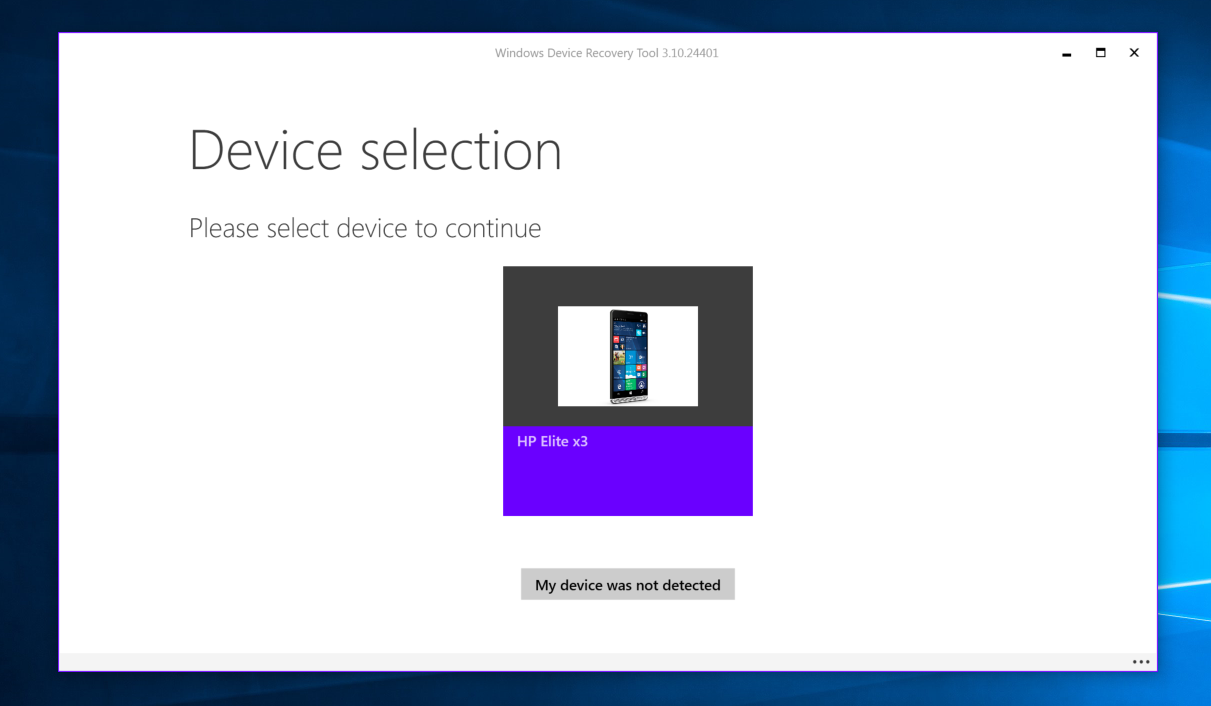 The latest update for Windows Device Recovery Tool is version 3.10.24401 and you can download it from here.

If you want to get an Elite x3, you can get it from Clove here, Microsoft Store (US) here, and Microsoft Store (UK) here.