Microsoft has rolled out a small update to the Windows Calculator app via the Microsoft Store.
This update is primarily a visual update and adds acrylic to the slide-out menu in the app as pictured below. microsoft is also adding icons so users can visually identify the options at a glance.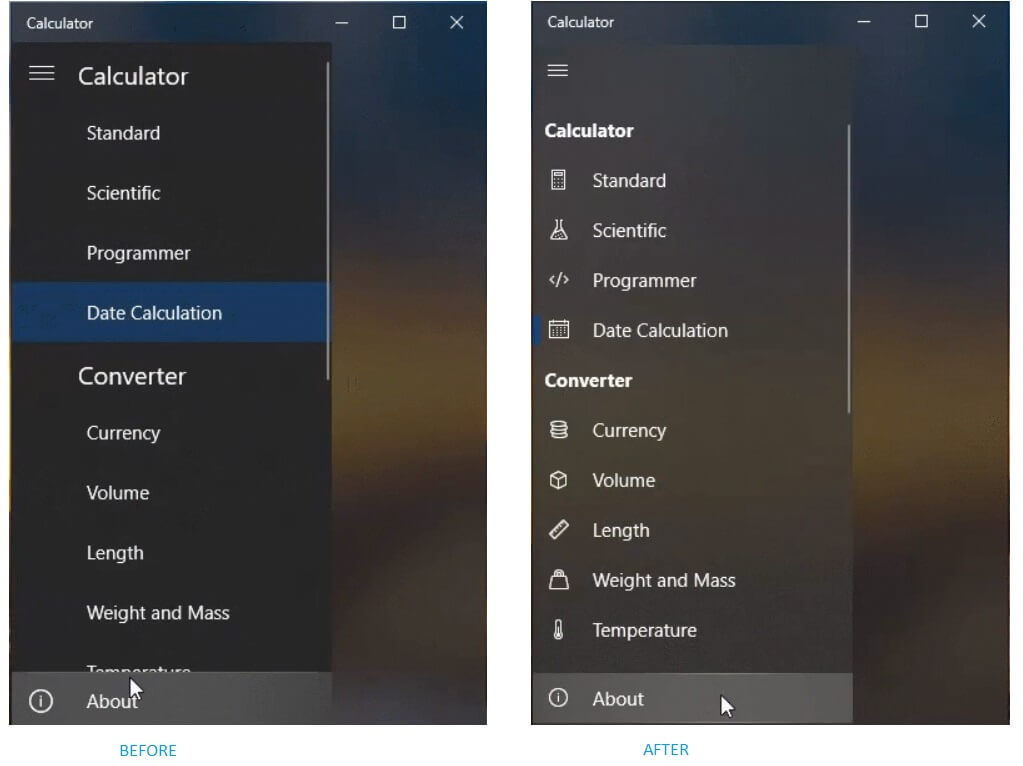 Microsoft has no doubt added the usual bug fixes and optimisations to the app with this release.
You can download Microsoft's Calculator app from the  Store link below.
A simple yet powerful calculator that includes standard, scientific and programmer modes, as well as a unit converter. It's the perfect tool for adding up a bill, converting measurements in a recipe or other project, or completing complex maths, algebra or geometry problems. Calculator history makes it easy to confirm if you've entered numbers correctly