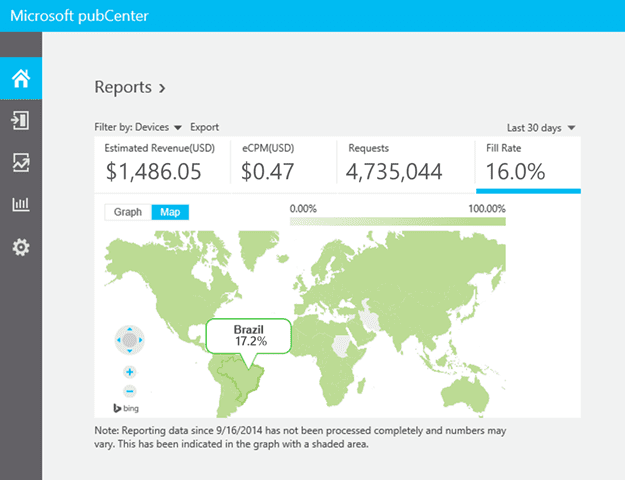 Microsoft allows Windows and Windows Phone app developers to easily publish their apps to various countries. If they are using Microsoft Advertising as their monetization method, they needed a world map view of their app performance. Microsoft heard this feedback, and they have added it to the pubCenter. To access the World Map, simply go to the pubCenter dashboard and select "Map". You can analyze key business metrics – like revenue, ad requests, fill rate and CPM – is as easy as hovering over a specific country on the map. Also you can zoom in on any area of the map to view data for smaller countries.
In addition to that, Microsoft has implemented a streamlined payout process, resulting in more than 50% faster payout. Any developer that has reached the payout threshold will receive payment earlier than in previous months.
Read more about it here.