.  Windows 7 just had its first birthday, and Windows Live Wave 4 was fully released not long ago, but the Windows and Windows Live division at Microsoft had already started its planning stages for the upcoming Windows 8 and Windows Live Wave 5, due to be released sometime in 2012.Neowin.net recently posted (and pulled) some leaked Windows 8 planning PowerPoint slides which shed some light into what to expect with the upcoming Windows operating system as well as Windows Live. While Neowin pulled the slides shortly after posting, thanks to Bing cache, we were able to retrieve the leaked screenshot from the cached page: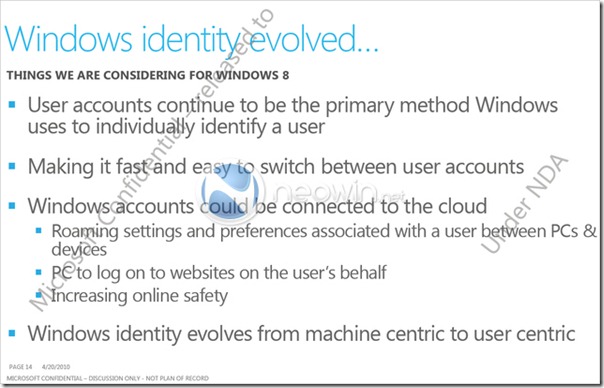 Read more at our partner LiveSide.net here.
Commenting has been disabled on this article by the moderators. If you want to discuss about this article, head over to this link.