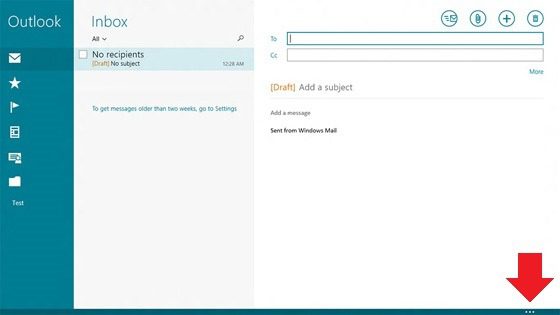 WinSupersite reports that in the latest leaked version of Windows 8.1 sports new Windows Phone-like menu hints (the three dots in the right lower corner).  Previously Windows 8 did not show any hints at all, leaving users to guess whether there is more menu items to reveal or not.
The addition of the menu hits is just the latest feature cribbed from Windows Phone, including a new UI for Skype calls in Windows Phone 8.1, a new camera user interface from the lock screen, and constantly changing lock screen images, and one wonders of Microsoft is only now talking to their Windows Phone developers or designers, or if the company is slowly merging the products.
Do our readers think Microsoft could still learn many more lessons from Windows Phone in Windows 8? Let us know below.