.  There's a new Windows 7 + Windows Live website showing off Windows Live's capabilities in the cloud.
There's lots to explore on the site! As you can see the site is divided in 3 sections: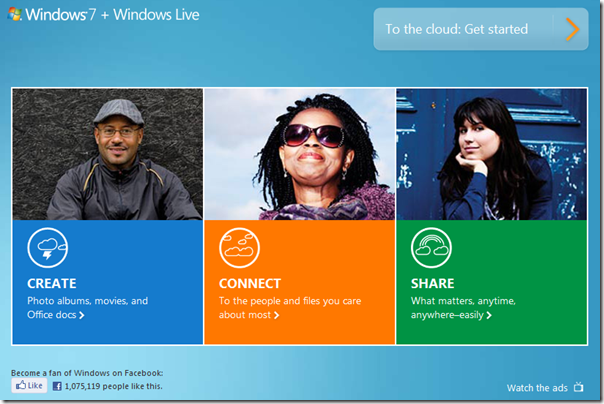 Read more at out partner LiveSide.net here.
Commenting has been disabled on this article by the moderators. If you want to discuss about this article, head over to this link.