With Windows 10 nearing RTM Microsoft has finally published the final Bluetooth stack for the new OS, which will presumably also be the same Bluetooth stack on Windows 10 Mobile.
The stack does not include any surprises, and does not cover as much as earlier leaked documentation suggest, but the certification is only for the Windows 10 Core, and there is presumably some further elaboration which will be added later.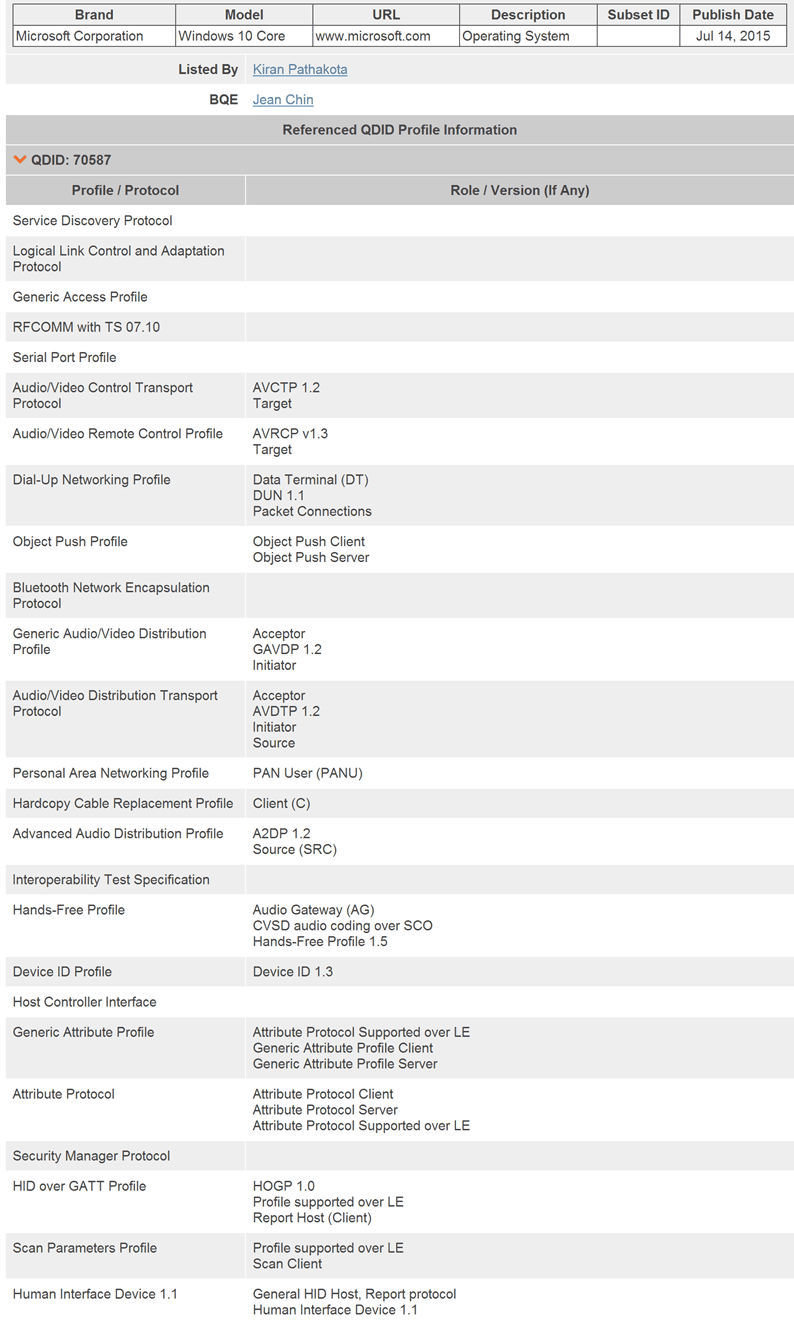 Of some concern is some of the profiles are not the latest e.g. AVRCP is only version 1.3, when version 1.5 has already been published, while the Handsfree protocol is on version 1.5 when 1.6 is already established.
See the full certification here.