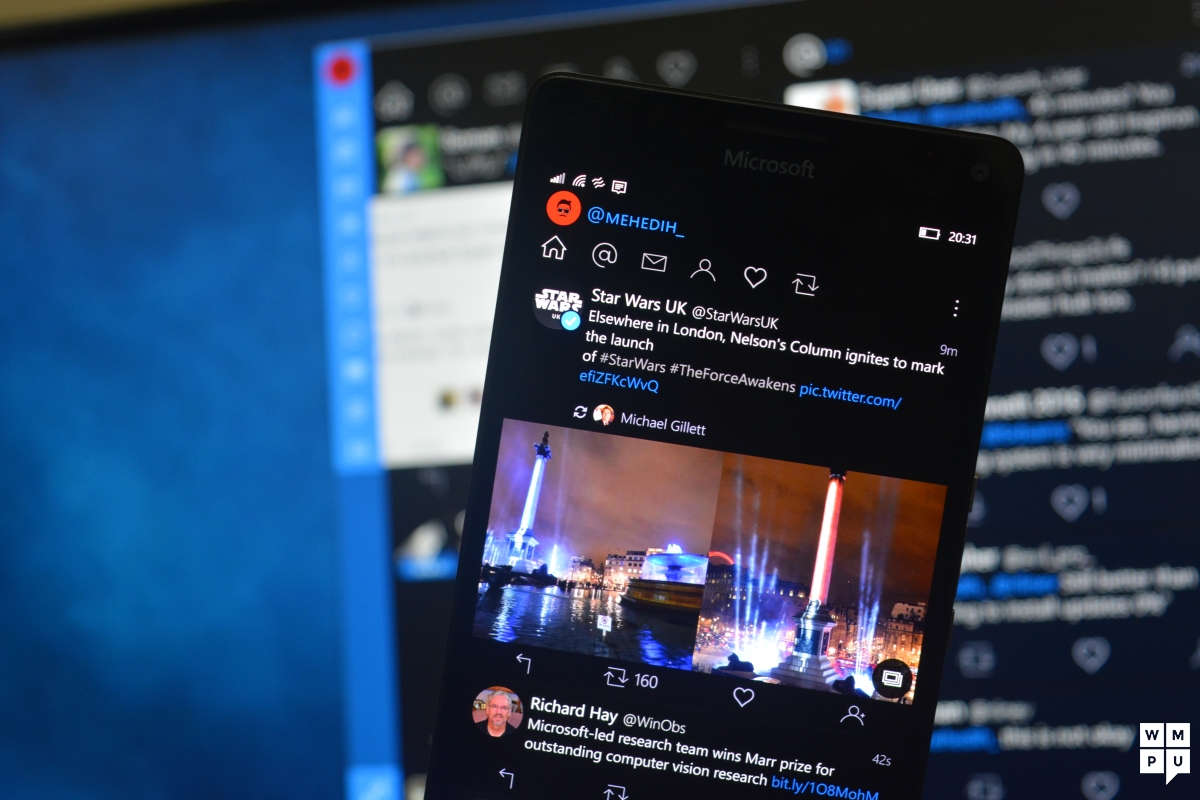 While Twitter released its universal app for Windows users with the debut of Windows 10, their new universal app  – aside from being generally last to receive any new features – has yet to filter down to Microsoft's  mobile platform.
As a follow up to their announcement a few weeks ago regarding gifs coming to the native iOS and Android twitter apps, Twitter is throwing a virtual a #Gifparty on the eponymous social network. As expected, the Windows 10 and Windows Phone 8.1 apps were not listed among apps that would receive this feature.
Now, we know it may not be too everyone's taste, and that some don't understand the allure behind sending gifs to others, but others still may want to participate in social media trends to pass time, and its best not to begrudge people their hobbies.
While Windows official Twitter app does not have the ability to search and upload gifs natively in the app, the third-party twitter app Aeries does.
Aeries, a Windows 10 app we've covered before, has had the ability to search Giphy for gifs before Twitter's official app did. If any Windows users want to join in the #GifParty, Aeries may well  be the only way to go – at least we can say we had it first.
Aeries also offers actionable notifications, a multi-tabbed desktop app view as well as more customization features for powerusers.
Download Aeries for Windows 10 from the Windows store here;
Developer:
Brad Stevenson