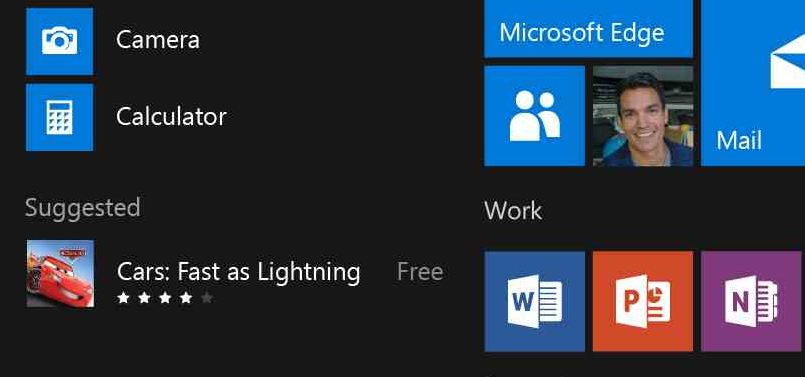 Microsoft's plan for Windows 10 has always been to close the app gap, but we (and most of the tech world) have been pretty sceptical as to the likely success of this venture, simply due to the fact that Windows 8 clearly failed to do the same, despite being installed on hundreds of millions of PCs.
Now in a new blog post Todd Brix, the General Manager of the app store on Windows, reports that their plans have already met with some early success.
He writes:
 Windows 10 adoption surpassed 75 million devices in 192 countries within its first month of availability and we're already seeing a shift in the way people engage with Windows Store and the content they find there…
…
More people are upgrading to Windows 10 and visiting Windows Store every day. And they aren't just window-shopping. The average Windows 10 customer is downloading six times more apps than the average customer on Windows 8.
In effect this means the 75 million Windows 10 users are as effective in their impact on app developers as 450 million Windows 8 users, a number which Microsoft's unloved OS never managed to reach.
Microsoft attributes this success to exposing new users to app recommendations via Cortana, the Start Menu, Notification Menu and Edge browser.
Of course more (active) users can only go so far, and Microsoft also notes that they have lowered the barrier to entry for developers via numerous "bridges" which will hopefully mean more will take up the opportunity. Microsoft is also set to enable carrier billing for PC apps soon, which should improve monetization of apps, which should once again attract more developers.
If Microsoft is able to maintain this rate of adoption it is possible that their effort would become self-sustaining, and developers may once again be drawn back to the desktop, attracting more users to the store, and via the magic of universal apps, also deliver relevant apps to Windows Mobile handsets.
Do our readers think Microsoft has finally scored a home run, or is this just a honeymoon period due to early adopters? Let us know below.