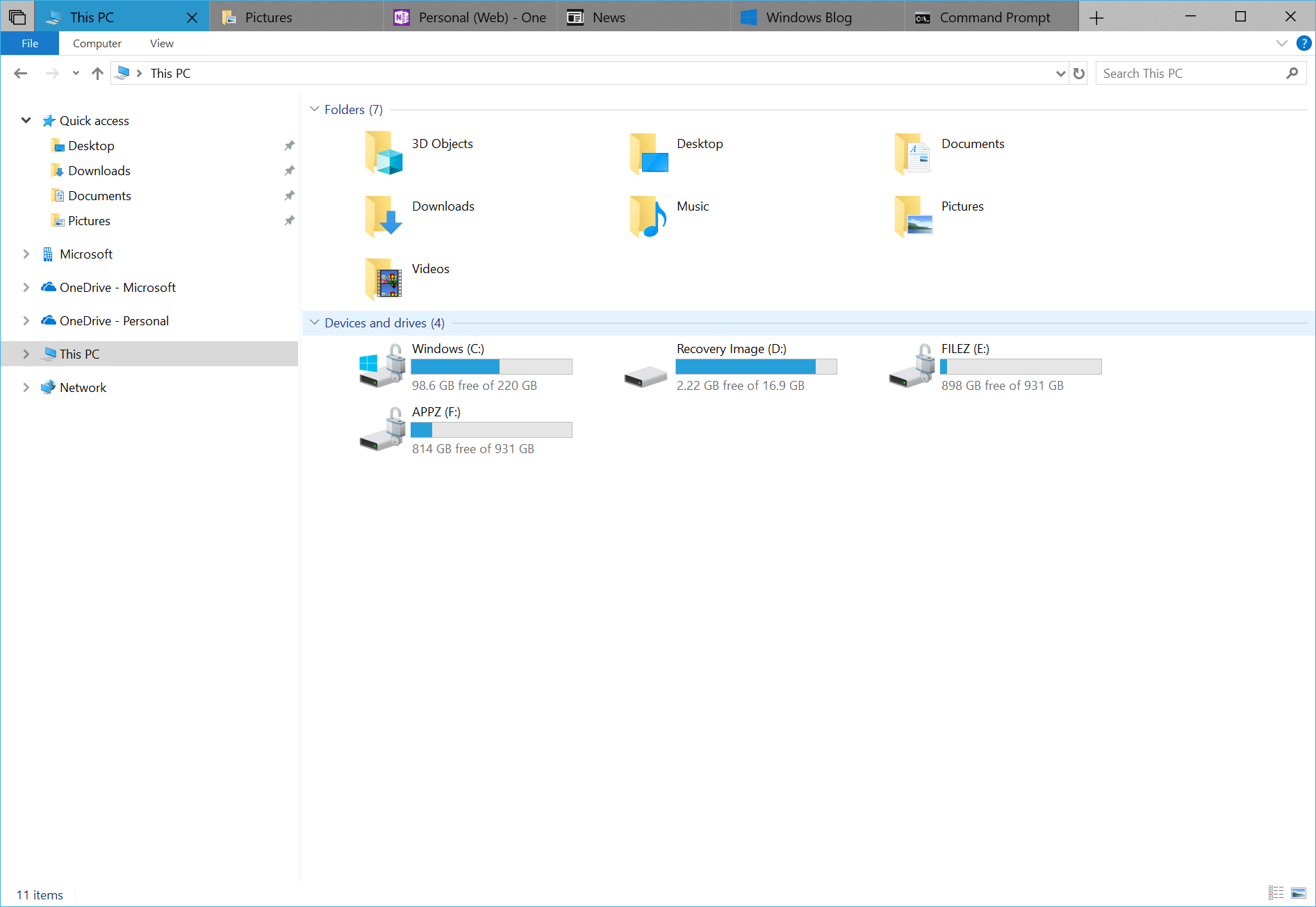 Sets was a somewhat controversial Windows 10 feature which would extend the browser tab user interface to all Windows 10 Apps, allowing users to cluster apps together like browser windows, and take a task-based approach to their apps.
First introduced with Windows 10 RS5, the feature was removed for further polishing in June this year, with Microsoft writing:
Thank you for your continued support of testing Sets. We continue to receive valuable feedback from you as we develop this feature helping to ensure we deliver the best possible experience once it's ready for release. Starting with this build, we're taking Sets offline to continue making it great. Based on your feedback, some of the things we're focusing on include improvements to the visual design and continuing to better integrate Office and Microsoft Edge into Sets to enhance workflow. If you have been testing Sets, you will no longer see it as of today's build, however, Sets will return in a future WIP flight. Thanks again for your feedback.
The feature had its detractors, but also its fans, one of whom asked Brandon LeBlanc of the Windows 10 Insider team when it will be coming back:
According to a later tweet he confirmed the feature was not yet ready for further testing:
We have called the feature Microsoft's most ambitious UI experiment in years, but with demands that Microsoft spend more time testing and fixing bugs rather than introducing new features we wonder if RS6 would be a bit too early for such a radical new technology.
What do our readers think? Let us know below.
Via WindowsLatest