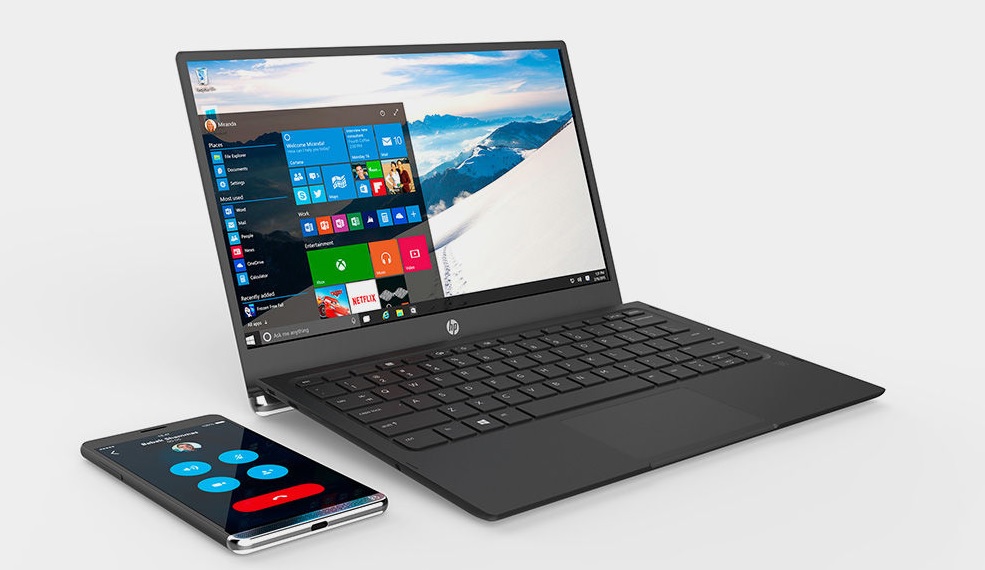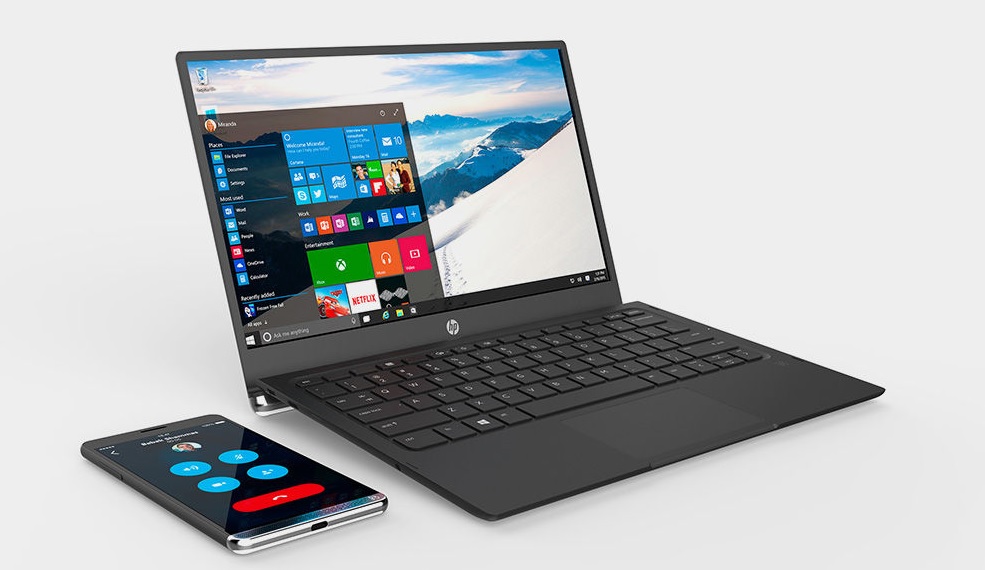 The Windows 10 Mobile market is pretty small, and possible 1-2 million units per quarter. That's not just a small segment of the phone market (less than 1%) but also a small fraction of the PC market (less than 2%).
Yet Windows 10 Mobile is much closer to the PC market than the phone market, sharing a common platform, services and with Continuum even user interface.  In fact many are calling Windows 10 Mobile phones just another PC form factor, with devices like the HP Elite X3 being the best example, morphing via accessories from a phone to a laptop to a desktop.
However there is still a hard separation between Windows and Windows 10 Mobile, that being the ability to run legacy x86 apps which is still the main reason Windows has not been replaced by Android or iOS devices.  Windows 10 Mobile does not benefit from any such protection. At the same time Windows PCs suffer from not having a real presence in phones, leading to falling shipments year on year.
The solution is to break down the barriers which separate the two operating systems and really make Windows 10 phones just another place to run Windows, similar to how Windows 10 tablets now run full Windows, vs the failed Windows RT operating system.
With the low-end Windows 10 market more or less decimated, and volume in general really small, and Microsoft targeting the enterprise market in general in any case, the reasons which held back the move are not really relevant any more.
Higher price is no longer a major factor, as Microsoft is targeting the more cost-tolerant enterprise market. Battery life is also much less of an issue, due to the ability to include chunky batteries in these larger, more expensive devices, such as the more than 4000 mAh battery in the HP Elite X3. We expect to charge our laptops every 6-8 hours in any case, with the handset possibly jumping from dock to dock as users move around. Software optimised for the phone form factor will obviously come via UWP apps.
Of course issues remain, such as poorly developed LTE modems for x86 and low power chipsets also being underpowered compared to their equivalent ARM versions. These are issues a bold company may address by designing their own processor, much like Apple and Samsung has done.
The advantage would be massive – the messaging would be crystal clear around Windows phone – you buy one to use as your only device, which can serve all your needs, from phone to desktop PC and all form factors in between. Some apps may work better on a big than a small screen, but all apps are accessible no matter where you are, be they Photoshop or a UWP version of Skype. Microsoft would only work on one version of the OS, not one and a half. Sales may even grow from 1 million to 3 million, boosting the PC market, and if a user really wanted Pokemon Go they could run Bluestacks.
In summary, with Windows 10 Mobile sales now so low that Microsoft is not even giving any sales numbers any more, its time for Microsoft to exit the smartphone market and to reboot the OS by making it simply another Windows 10 form factor. At this point Microsoft simply nothing to lose and quite a lot to gain.
Would our readers be prepared to pay $600 for their next Windows Phone if it ran on a Core M processor and let you replace your current laptop? I know I would.
Update: To respond to some critisism of the idea:
Why would this be better than seperate devices? For most it will not be, but for a small segment of the PC market it would be ideal. That small segment is likely larger than the currently tiny ARM windows 10 mobile market.
The Windows 10 desktop UI would not make sense on Mobile: Windows 10 desktop already includes a tablet mode which hides the desktop and which could be further improved for smaller screens.
Which processor is powerful enough for a laptop but low power enough for a smartphone? Intel's Core M3 2016 processor only sips 4.5 watt (only about 50% more than a Snapdragon 810) and is powerful enough for Apple's Macbook.
This would kill the motivation for UWP apps. Selling less than 10 million Windows 10 Mobile smartphones already does this job very well.
How is this better than streaming apps like HP Workspace? Users would not need to pay for a server in the cloud to run their apps, they could load any app they want without arranging it with anyone else, and they could install new default apps such as Opera, Chrome and more which changes and improves how the device works, something not possible with streaming apps.