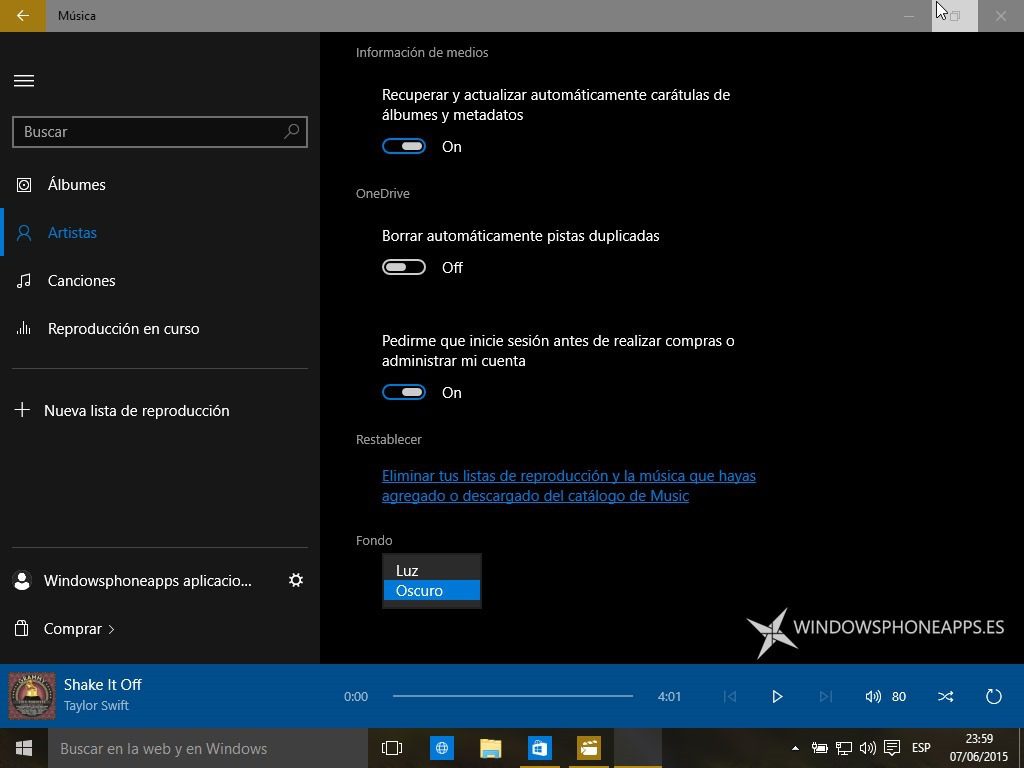 WindowsPhoneApps.es reports that Microsoft has updated the Music and Videos app for Windows 10, with some updates to the Windows 10 Mobile apps also.
For the Video desktop app the icon has now changed to a movie clapper board. The app will now offer the option to set quality of download by default to SD or HD. The update also adds the ability to perform actions on a number of downloads at the same time, and has clearer error notifications.
The Music app has a redesigned menu, features changes to its logo, auto-hiding buttons and the ability to switch accounts inside the app.
For Windows 10 Mobile it is now possible to pin the Music app to Kids Corner and also to have Narrator read on-screen text in the music app, which should improve accessibility.
In addition it is now possible to search for media on your phone while your phone is plugged in in MTP mode.
The changes have already rolled out to the desktop app, but should arrive soon for the mobile version.
Source