The new Windows 10 Mobile Phone app was updated a few days ago, and one of the features was a integration of Visual Voice Mail with the calling history tab.
The description reads:
Listen to your voicemail and manage your messages from inside the calling app without ever having to dial in to your voicemail inbox.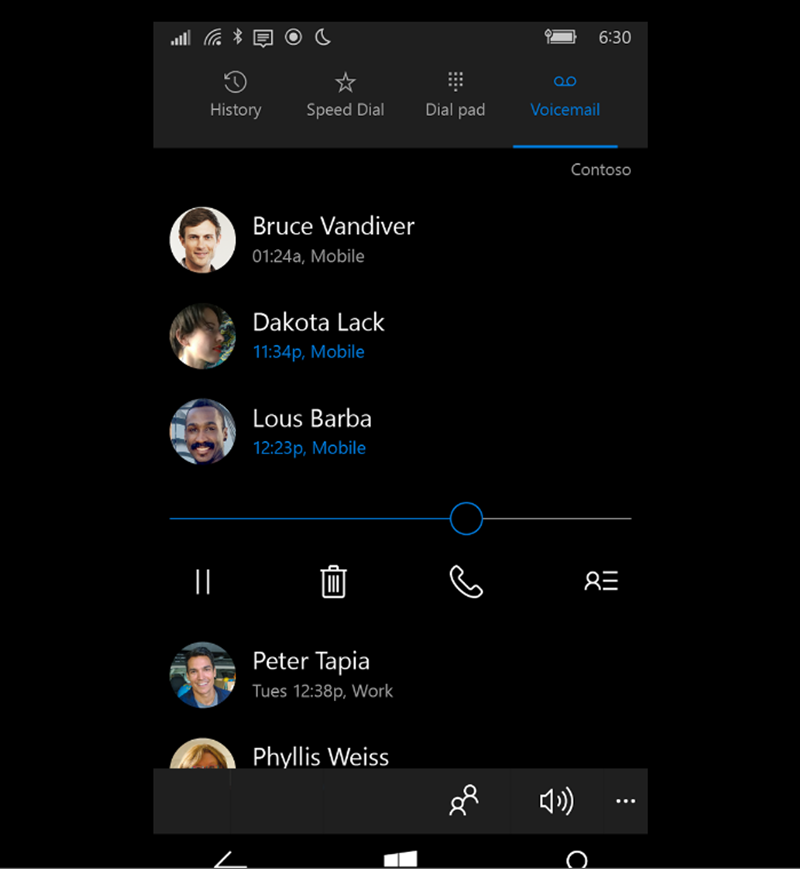 The above image from the app screen shot gives us a look at the new user interface, which is a sleeker than the older rather blocky version.
Visual Voice Mail is of course dependent on carrier support, but this has now been widely implemented for the iPhone, and we hope to see this more widely deployed for Windows 10 Mobile also.
Thanks