I never realised how much I disliked the Windows 10 Cortana experience for a while. I've made references to it in a few articles, but I never realised how much of a regression it was until I went back to Windows Phone 8.1. After the 950 XL proved unsuitable for the short term, I decided to send it back and get a more reliable(in my opinion) handset – the Lumia 640 XL.
Normally, I would have updated the handset straight away to Windows 10 Mobile, but instead I decided to hold back for a day and use Windows Phone 8.1 to get a sense of how much the experience had changed. I opened Cortana Beta, and was pleasantly surprised. Cortana sprung and bounced around happily while telling me that it was 10 degrees and oh – Skepta- would be playing nearby.  I could "search the Web and Windows" from one central interface, and even web searches were a cohesive and integrated view. That was Cortana Beta(now pronounced Better).
In Windows 10, Cortana is no longer a Beta, but it seems that Cortana and the Bing experience as a whole has become awful by comparison.
Here's what Microsoft says about Bing for Mobile "Mobile search is different from search on a PC. With mobile, we want instant answers and the ability to take immediate action. We want to book it, buy it, watch it now. We want to touch more and type less. We want to search once in a single app. "
If you're familiar With Windows 10 and Windows 8 (desktop and mobile editions) that excerpt should be perplexing to you for a couple of reasons.
Gallery
In Windows Phone 7 all the way up to 8 and Windows 8.1 Microsoft's Bing app was deeply integrated with the rest of the Windows OS. It offered contextual search, beautiful presentation of web results, integration with apps i.e allowing you to launch apps straight from the results and other mobile focused features. Microsoft has now thrown those all away – but only for Windows users.
While Bing for iOS and Android now has a dizzying array of features including the ability to find deals and compare prices, QR Code scanner, and shortcuts to quickly view movies and places around you. Windows 10 Mobile has absolutely 0 of these, it is simply not a mobile experience that "better reflects the way iPhone users, and all mobile users, interact with and use apps." As if that weren't enough, the features that Bing did have – Bing Quick Cards and a specialised presentation of web results in Windows – has been stripped away and replaced by a web view.
Since Cortana in Windows Phone has always been interlinked with Bing, as the Bing experience has taken a massive hit, so has Cortana's. I can't put my finger on any one thing particularly wrong with the app as it stands, it is several little things. The way Cortana says "search the web and Windows" and proceeds to search only the web, the way Cortana can no longer suggest calendar entries based on your email and SMS. It could also be the way Cortana takes a while to parse instructions and hides her music recognition in an unintuitive manner. It could be the bad UI on large screens that annoys me, or the blinding white theme. None of these on their own are particularly bad, but together, Cortana suffers from the unpleasantness of a thousand inconveniences.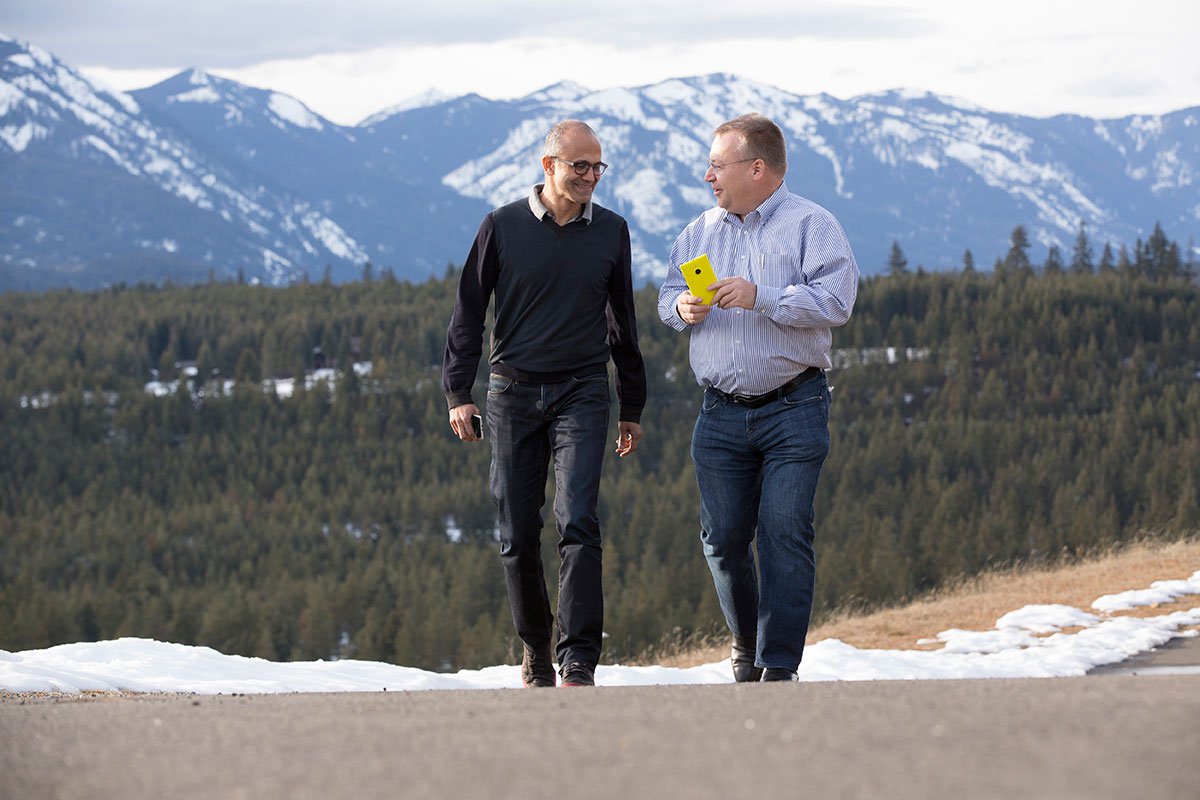 Satya Nadella said the following over a year ago at the unveiling of Windows 10 Mobile last year;
"Simply put, Windows is the best place, it's the home for the very best Microsoft experiences.  We are going to have services everywhere, but when it comes to Windows, we are not bolting on apps, we are seamlessly harmonizing our experiences.

…

That's what we are doing with Windows.

We absolutely are going to have our services and their application end points everywhere.  But we absolutely believe that Windows is home for the very best of Microsoft experiences.

There's nothing subtle about this strategy.  It's a practical approach which is customer-first.  We want to give ourselves the best opportunity to serve our customers everywhere, and give ourselves the best chance of helping customers find Windows as their home.  That's what we plan to do."
More than a year later, I don't see it. Some of Microsoft's teams like Groove Music and MSN apps are focused on Windows because they do best there, others are merely on par like Outlook , and some like Cortana and Skype are falling so far behind that you can't help but think "what is Microsoft doing?"
It is not my place to discuss the merits and demerits of company strategy and whether it is good for Microsoft's financials or not. As someone who is represents the consumers point of view, my only concern is whether the product is getting better or not. At this point, Cortana and Bing simply do not pass the bar previously raised by their predecessors.