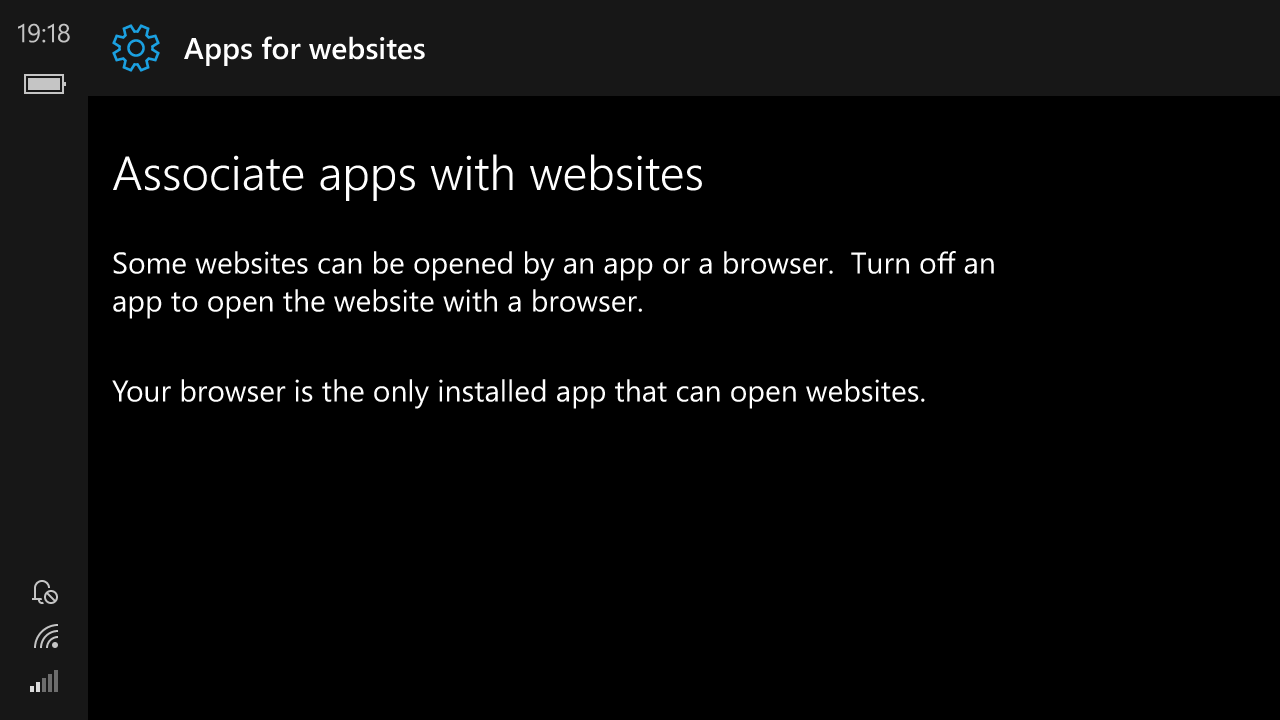 Windows 10 Mobile is expected to get a major update later this summer. The update is expected to introduce a lot of new features and improvements, including an improved Action Centre, improvements to Cortana, notification syncing, and much more. Now, according to OneTile, the company is working on a pretty interesting feature for Windows 10 Mobile: Apps for websites.
With Windows 10 Mobile, websites such as Facebook and Instagram will be able to open their official apps when a user tries to visit their website on a browser. For example, if you visit mspoweruser.com, we will be able to open the MSPoweruser app on your phone if you have it installed. The App for Websites feature will also let you disable apps that can be opened from the browser, which can be a handy feature. Microsoft also talked about this feature at Build 2016, and you can know more about that in the video below.
At the moment, this feature doesn't seem to be functional in the internal builds of Windows 10 Mobile. However, this feature will probably be functional in the near future, and we will let you know once that happens. Until then, discuss what you think of this feature in the comment section below.