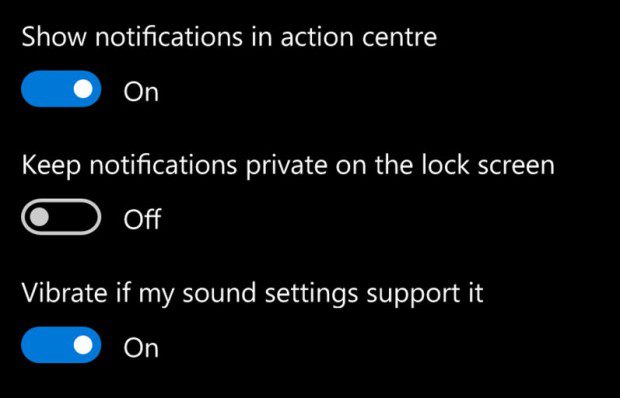 Windows 10 Mobile will now offer more protection from snooping friends and girlfriends.
The OS will now offer users the app by app option of hiding the content from notification messages from the lock screen, meaning some-one who picks up your sleeping phone could for example see your facebook messages, but not the contents of your whatsapps.
The setting is found under Notifications and Actions, and lists each individual app which can raise a notification.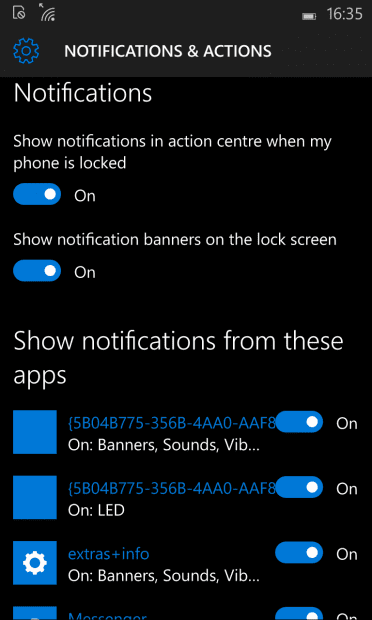 Notifications for each app can be suppressed completely, and when the app name is tapped on the screen below offers further options.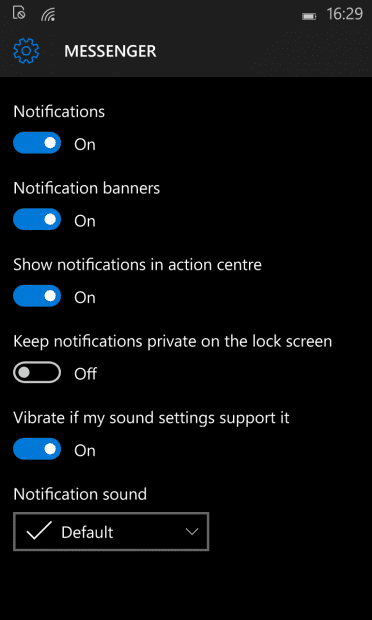 If one selects Keep notifications private on the lock screen, notifications for that app on the lock screen looks as below:
Both the sender and the message is suppressed.
Without the setting much more detail is revealed.
Is this a feature our readers have been looking forward to? Let us know below.
Via