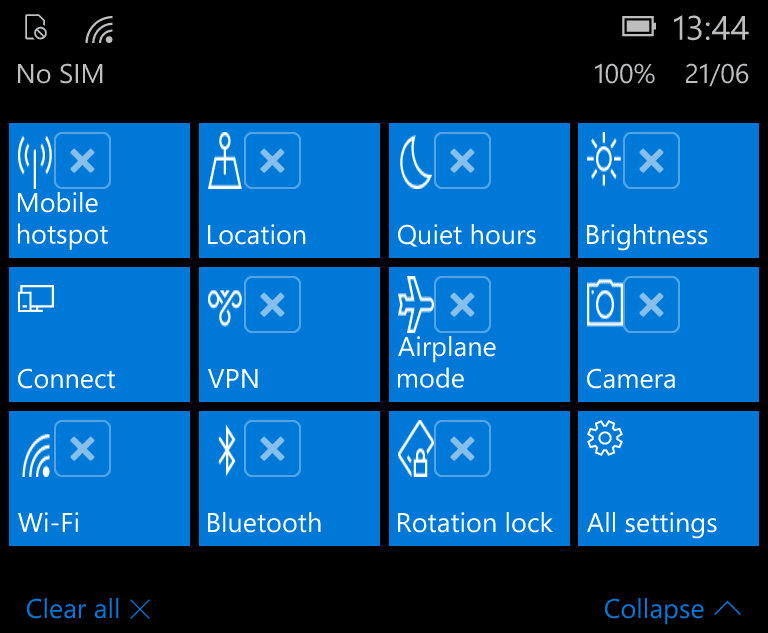 Showing more Action Centre shortcuts using the Expand button always seemed somewhat ungainly to me, particularly because the touch target is pretty small.
It seems Microsoft is addressing these small issues, with Windows 10 Mobile Technical Preview Build 10136 including a new gesture to expand and collapse the action centre, in addition to the button.
To expand the action centre one needs to swipe down from above the screen in the same way one would to show the action centre in the first instance. To collapse it one needs to swipe up from the first item in the notification list.  Interestingly this does not seem to work when there are no notifications in the list, showing that the feature needs a bit more work.
See a video recorded by Wincare.ir demonstrating the gesture in action below.
Source