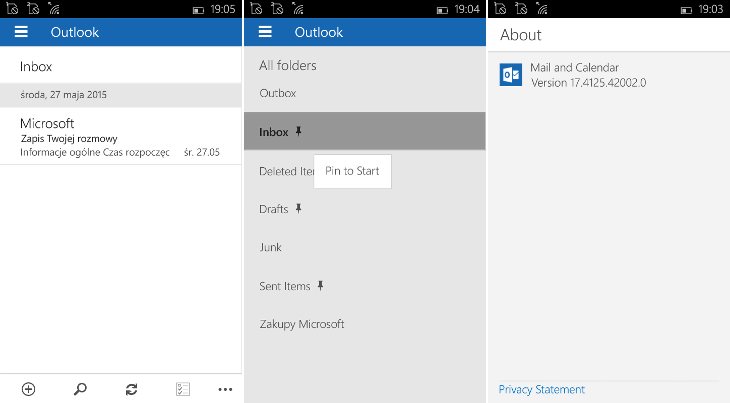 Microsoft has posted a minor update to the Windows 10 Mobile Outlook Mail and Calendar apps in the beta Windows Store.
The update takes the app from version 17.4119.42012.0 to version 17.4125.42002.0 but does not appear to bring any major changes or come with a changelog.
The app is controversial for replacing the current WP8.1 mail and calendar apps with more full featured but less finger-friendly versions, but has in recent updates moved many controls to the bottom of the page and seen other significant improvements in its user interface.
The app is only available on the Windows 10 Mobile Technical Preview and can be found by searching the Store.
Source