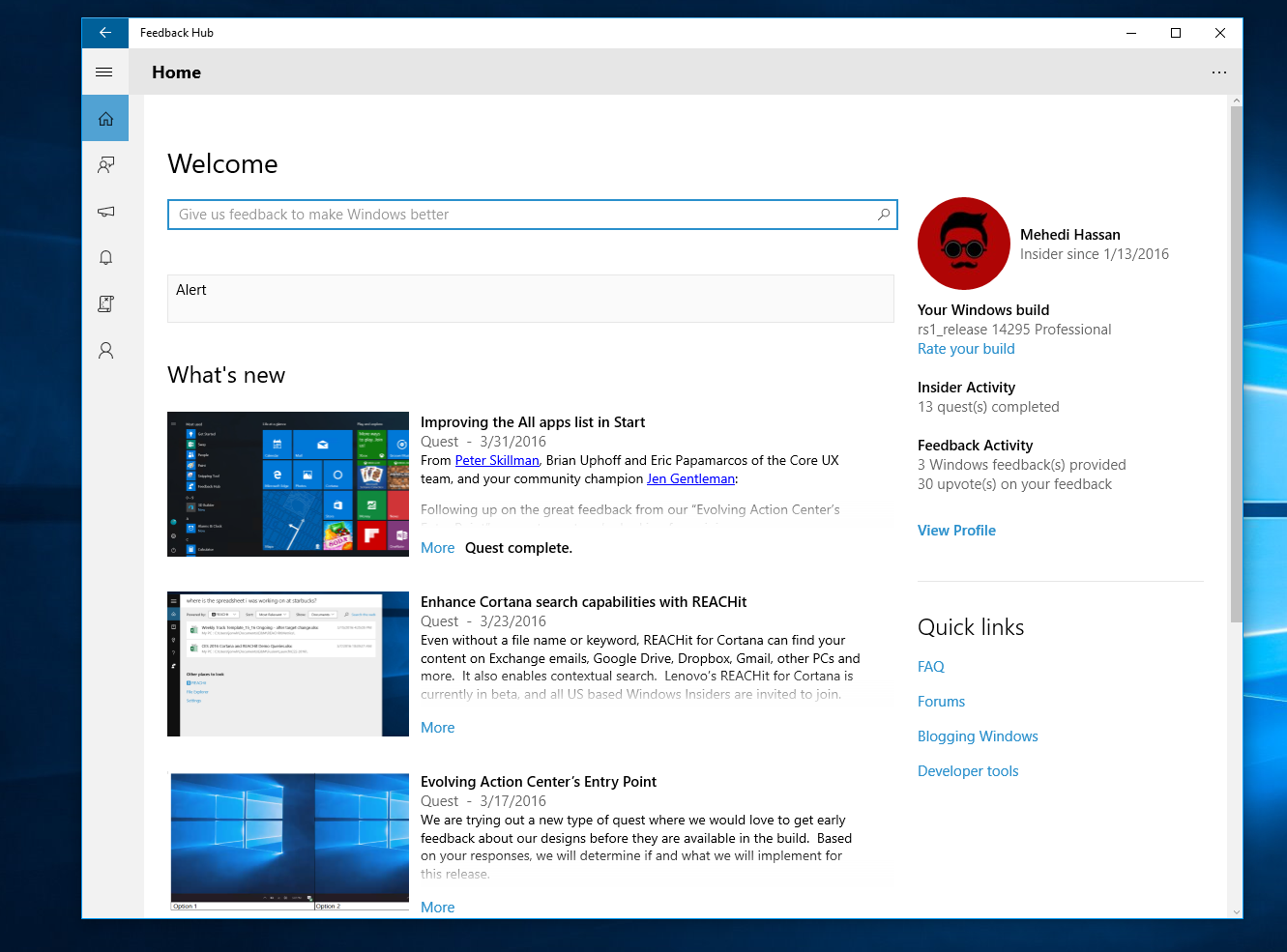 Microsoft recently introduced the Feedback Hub to Windows 10 Redstone, which replaced the Insider Hub.
The Hub is designed to allow Microsoft to make the best use of Insiders to gain specific feedback on features and functionality of the OS, but it seems the app is not currently feature complete, which more refinements to come.
The app already allows Microsoft Engineers to acknowledge feedback, allowing users to see that their concerns have been seen, and soon will allow engineers and other users to contribute comments to feedback items.
Given the developments it seems the Feedback Hub will soon become not just for feedback, but a one-stop shop for getting support with problems and issues from Microsoft engineers and expert users directly. Do our readers agree?