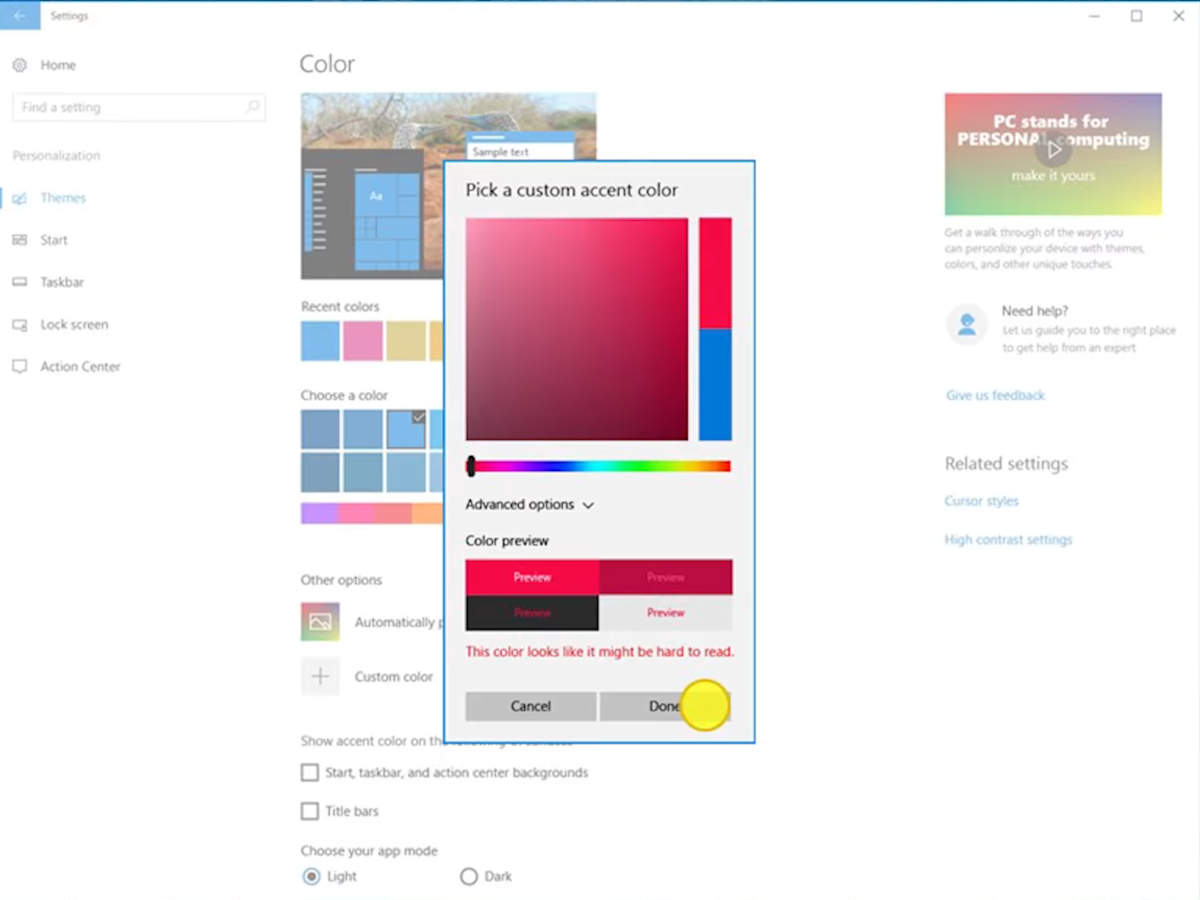 Years on after the release of Windows Phone 7 we are still restricted to less than 50 possible accent colours to choose from when personalizing Windows.
It seems that is set to change soon, as Microsoft has revealed in their promotional video that we will soon be able to select from thousands of possible shades of accent colours using a new colour picker in the Personalization section of the Settings page.
The screen shot also shows that guidance videos will be available to help new users personalize their PC, and a new page for Action Centre personalization.
The new settings will come with the Windows 10 Creators Update early in 2017.