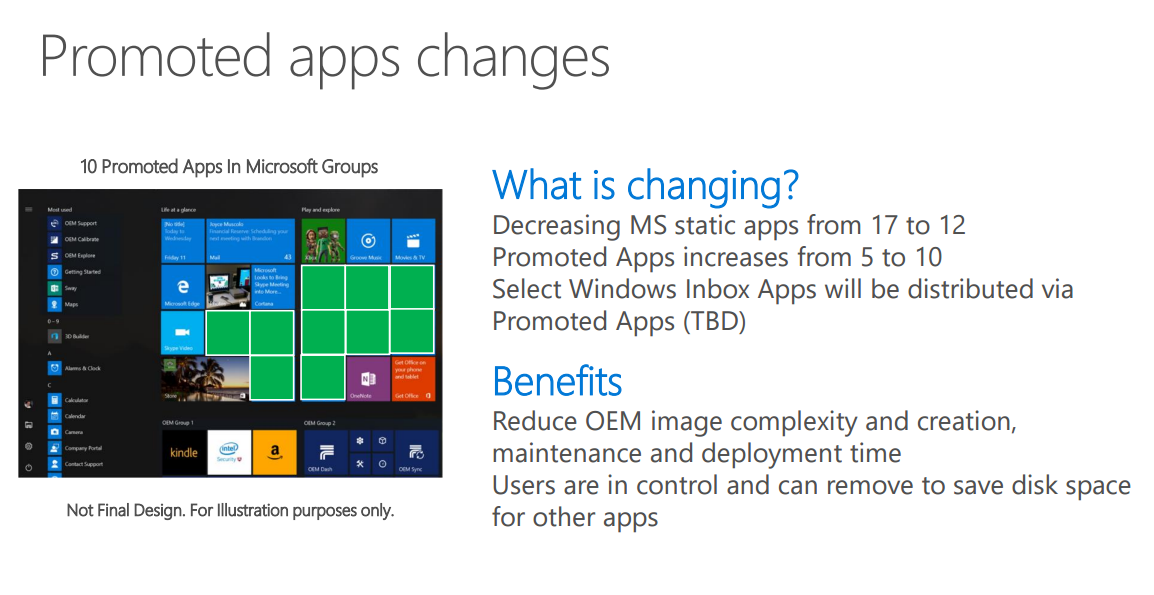 Windows 10 is undoubtedly one of the best version of Windows so far. The OS is set to get a pretty major update later this summer which will introduce a bunch of new features and a lot of improvements. The upcoming update, which is being called the Anniversary Update will introduce features like Edge Extensions, an improved Start Menu, Notification Syncing, UI improvements, and much more. Currently, Windows 10 comes with some third-party apps such as Twitter, Candy Crush and Minecraft pinned to the Start Menu. In the current version of Windows 10, Microsoft is showing 5 Promoted Apps on the Start Screen and 17 official apps from the company.
Now, with the upcoming Anniversary Update, Microsoft will be increasing the number of Promoted Apps that come with the operating system. In the Anniversary Update, Microsoft will be packing 10 Promoted Apps (up from 5), and decrease the official Microsoft apps to 12 (down from 12). Of course, this is something which a lot of users may not like as the Promoted Apps are mostly products that a lot of Windows users aren't really interested in.
In case you are wondering: these Promoted Apps don't come pre-installed with the OS. Instead, the OS will only show tiles for these apps which link to the Windows Store where users can download the app. According to Microsoft, in the current version of Windows 10, 2 of the Promoted Apps are downloaded automatically when you install Windows 10 while the other 3 are just static tiles. Additionally, it is worth noting that all of these apps can be uninstalled, which is really good as almost all Windows users probably would not like these promoted apps to take up space on their computer.