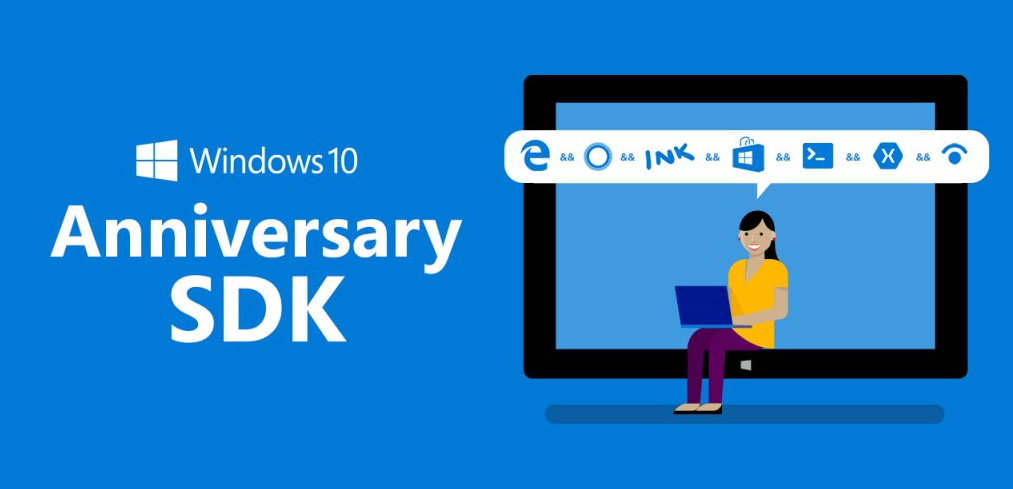 The Windows 10 Anniversary SDK is now available for download, and developers can now use the updated SDK to build apps for the Windows 10 Anniversary Update. With the new Anniversary SDK, developers can build some of the new features in Windows 10 into their apps. For example, they can add Windows Ink integration, or take advantage of the new Cortana APIs. Even better, they can also integrate Windows Hello for easier authentication on their apps:
Windows Ink: A pen is a natural choice for apps that depend on analog input, such as sketching, animation and even signature capture. Now, with just two lines of code you can bring Windows Ink into your apps through the news InkCanvas and InkToolbar controls.
Cortana APIs: There is no easier way to interact with your computer than to talk to it, and Cortana brings you powerful features that you can use in your own apps. With the Windows 10 Anniversary SDK you can go further than simply adding voice controls to your apps, now with Cortana Actions you can drive increased user engagement by registering actions with Cortana that she will use to connect users to your apps at just the right time.
Windows Hello: Biometric authentication brings the magic of vision to apps and now with the Windows 10 Anniversary SDK, web developers can use Windows Hello in Edge to authenticate users with just a glance.
To find out more about these APIs and other enhancements in the Windows 10 Anniversary Update SDK visit Dev Center.
Alongside the SDK, Microsoft has also announced that developers can now submit Desktop Bridge (Centennial) apps to the Windows Store for Anniversary Update users. If you are a developer, you can download the updated SDK here.