As Microsoft continues to roll out the Windows 10 Anniversary Update to users, the update is gaining a lot of market share every month. Just last month, the Windows 10 Anniversary Update (aka Version 1607) powered 34.5% of all Windows 10 devices — and today, AdDuplex reported that the Anniversary Update now powers 76.6% of all Windows 10 PCs which is definitely a huge growth. In just one month, the Anniversary Update doubled its market share which is both impressive and not-so-surprising.
Unlike some of the previous Windows 10 update releases, Microsoft rolled out the Anniversary Update slowly to users around the world. In fact, the company is possibly still rolling out the update to some users — but the rollout is expected to finish next month. By early-November, the Windows 10 Anniversary Update will likely power more than 90% of all Windows 10 PC.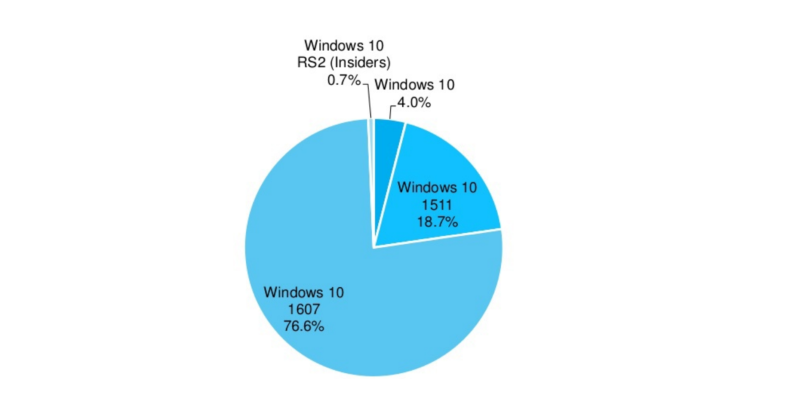 Microsoft's Windows As A Service plan is obviously working, and it's working very well, to say the least. Only 4% of all Windows 10 PC users are still running the initial release of Windows 10 which would probably not be the case if Microsoft decided to stick with its previous way of releasing updates which required users to pay for each major update.
Windows 10, as a whole, powers more than 400 million active devices around the world, which is quite impressive but the growth has slowed down lately — just after Microsoft stopped offering the free upgrade offer to Windows 7/8 users back in July. The firm is currently working on the next major upgrade for Windows 10, codenamed "Redstone 2" and that's expected to arrive in March 2017.