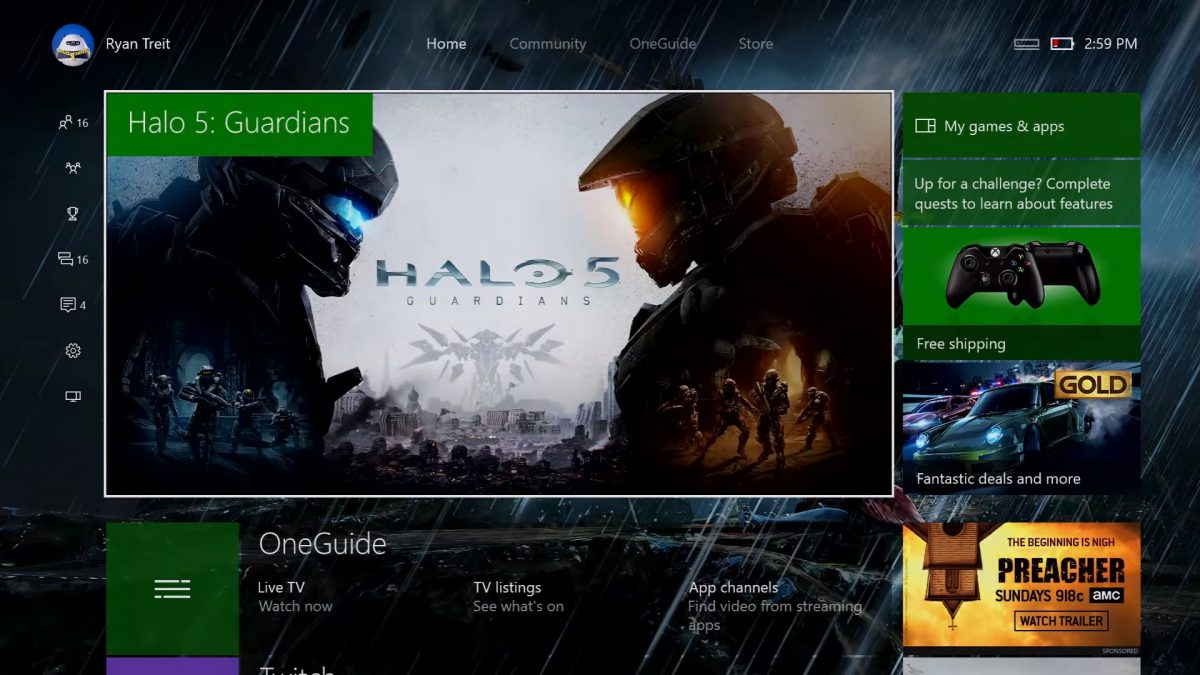 Microsoft has started rolling out the August Update for the Xbox One today with a range of new features. The August Update brings the first wave of the Windows 10 Anniversary Update features to the Xbox One, while the second wave will be available this Fall. The update brings a number of new features, including Cortana and much more.
Firstly, the update brings Cortana to the Xbox One. If you have used Cortana on Windows 10 or on your smartphone, it'll feel very familiar on the Xbox One. For the Xbox One, Microsoft has added some specific commands such as "Hey Cortana, Xbox on." Of course, if you don't like Cortana, you can always disable it and go back to the old Xbox commands.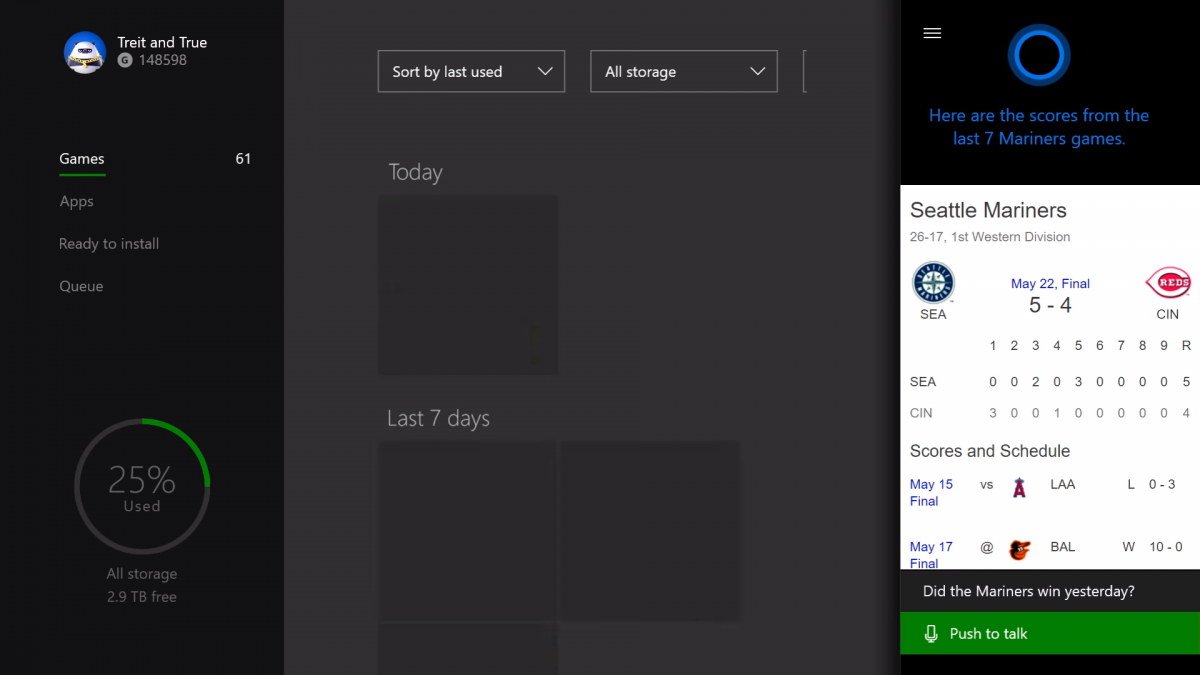 In addition to Cortana, the Anniversary Update also brings a major feature to the Xbox One: the Universal Windows Apps. Yep, some Windows 10 apps will now be available on the Xbox One. Companies like Netflix, Hulu, and other third-party developers are going to have new Windows 10 apps for the Xbox One with the Anniversary Update. If you are a developer making apps for the Universal Windows Platform, you will also be able to bring it to the Xbox One very easily.
Alongside the new Universal Windows Apps, the update introduces some other much-needed features such as Background Music, and other general improvements. As per usual, there are some improvements to the user interface throughout the OS, which are always nice to see. There are lots of other small changes in the update, and you can find the full list of the major changes in the Anniversary Update for the Xbox One here. 
If you own an Xbox One, you should be able to get the update right now on your device. Go ahead and install it, and let us know what you think of it! We will have a full review of the Anniversary Update on the Xbox One, so keep an eye out for that, too.