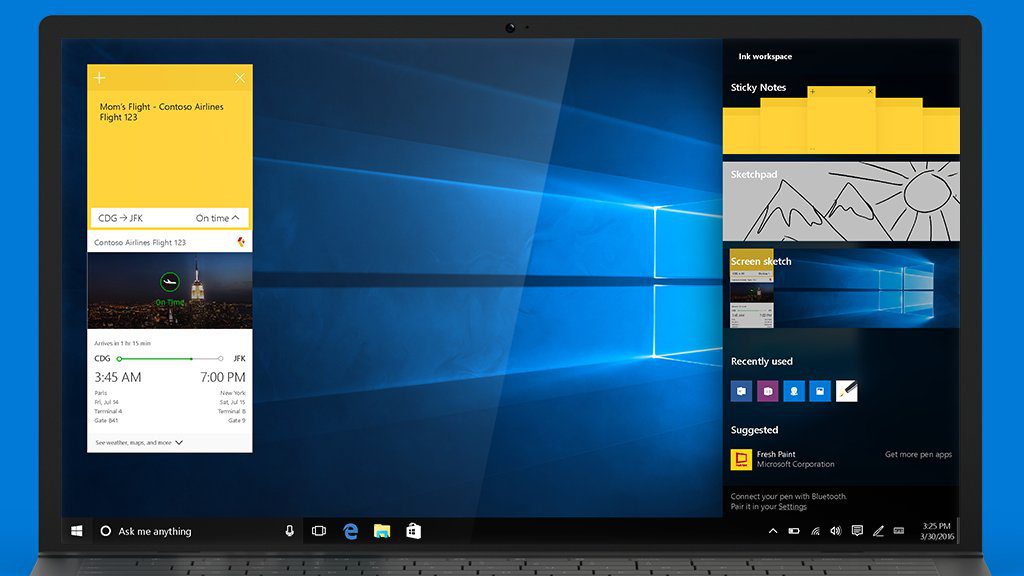 In addition to the developer related features like Windows Ink APIs, Windows Hello APIs and updated Cortana APIs which were announced during Build keynote today, Microsoft has also made some more improvements based on the feedback from developers. The following are the major improvements that will be part of the preview of the Windows 10 Anniversary SDK.
Connected Devices: We are bringing new ways to connect to, communicate with, and manage multiple devices and apps. This technology enables Cortana extensibility and the new Action Center in the Cloud, and it's being introduced today.
Background execution: We are bringing the ability to run your application in the background without requiring two separate processes. Along with extended execution and opportunistic tasks, writing applications that run when they need to will become simpler and more powerful.
App Extensions:   UWP now supports app extensibility allowing you to build an ecosystem based on your application. Microsoft Edge uses this technology for its own extensions.
Action Center in the Cloud: Enables your app to engage with users on all their devices. You can now dismiss notifications on one device and they will be dismissed everywhere.
Windows Store & Dev Center: Significate new tools include user roles in Dev Center, app flighting, improved analytics, an analytics API that allows you to grab your data and use it outside of the dashboard, user segmentation and targeting, A/B testing, app subscriptions, advertising improvements, and more.
In addition, the updated SDK will also include thousands of new features and APIs.