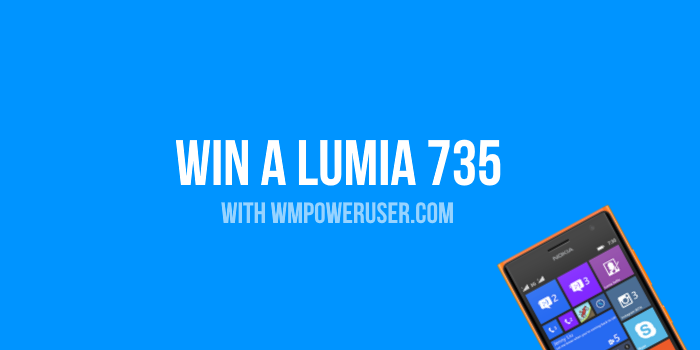 We are starting the holiday season early at WMPoweruser.com by giving away a Nokia Lumia 735, the device we considered the best Windows Phone you can buy at the minute.
To enter simply tweet:
Win a Nokia Lumia 735 at WMPoweruser.com, my source for Windows Phone News:  http://mspoweruser.com/win-a-nokia-lumia-735-with-wmpoweruser-com/ #WMPUNL735contest
And because we want more to win, we will be giving away another Nokia Lumia 735 in two weeks time.
We need at least 1000 entries before we can run the give-away, so encourage your friends and family to enter also.  Multiple entries does not increase your chance of winning.
The contest is open worldwide where local laws allow. The winner will be announced on the 23rd November 2014.
Good luck to all the entrants.
Update: Now closed. Find the winner here.