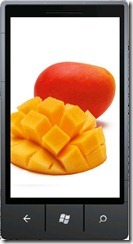 In a speculation-filled article in which the journalist often seem to mix up cause and effect, the Guardian did raise an interesting point: Is Nokia waiting for Windows Phone 7.5 to launch their Windows Phone 7 handsets.
Using rather nebulous evidence, such as Windows Phone 7 never actually being mentioned by the two Steves they spin a tale of delay well into 2012.
On the other hand, there are many more reasons why waiting till then will make sense. The first is language support, which is currently weak in Windows phone 7, but will cover 88% of the market in Mango.
The second is of course that the next big update of Windows Phone 7 will see the device being a much stronger product, with features such as a HTML5 browser and multi-tasking included.
On the other hand, given that we believe the hardware requirements of Windows Phone 7 and 7.5 will be the same, we can see no reason why this will delay the release of Nokia handsets any more than simply needing to create a new handset from scratch would.  We certainly know that Nokia is still shooting for a 2011 release, and of course the Windows Phone 7 team is doing the same for Mango.
If anything having their new largest partner depending on the release of the next update should put the Windows Phone team under even more pressure to deliver as soon as possible, and seeing working versions of the software at Mobile World Congress argues against any massive delay. We are therefore still looking forward to a whole array of Windows Phone 7 handsets running Mango being released in October and November 2011.
Update: Thanks ncockerh for pointing us to this AllthingsD article where Andy Lees confirms that Nokia will be using Mango:
The update later this year will be the one adopted by Nokia in its first Windows Phone, Lees said.
At the  ISI Annual Conference on the 15th Feb in New York Microsoft CFO Peter Klein also confirmed that Q4 2011 is being targeted.
HEATHER BELLINI: So, should we expect that the first Nokia Windows Phone 7 shipments will be kind of for holiday 2011, is that enough time?

PETER KLEIN: I think what we said is that's the target. There have been no commitments yet. Certainly, we've indicated that real volume will happen in '12, but certainly the idea is to get something out this calendar year.
We continue to see no reason why there will be a delay in the introduction of Nokia WP7 handsets.