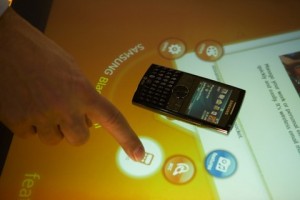 It appears as though Microsoft has made an investment in multi-touch technology with a company named N-trig. Although Windows Mobile was not specifically mentioned, this is definitely a step in the right direction.
Ian LeGrow, Group Program Manager for Windows Client at Microsoft is quoted as saying:
"With the introduction of multi-touch in Windows 7, integrated with N-trig's DuoSense technology, our customers will have a new and natural way to interact with their PCs. By simulating the way people write and touch naturally, N-trig is helping to make it easier to navigate your PC and enable a new class of Windows experiences."
Thats all fine and dandy, and certainly good news, but we at mspoweruser.com can't help but wonder if this new partnership will carry over to future Windows Mobile handsets. Of course, Microsoft is not the only investor in N-trig, but with more and more touchscreen devices running the WinMo OS being released, it only makes sense that Microsoft would add multi-touch technology to the rapidly increasing list of features needed to keep Windows Mobile competetive. This may be wishful thinking, but maybe this is the first step.
What do you think? Will our favorite platform be turning loose a multi-touch handset in the near future? Let us know in the comments.
For the original article go here.
Thanks to coolsmartphone.com for the tip. Â