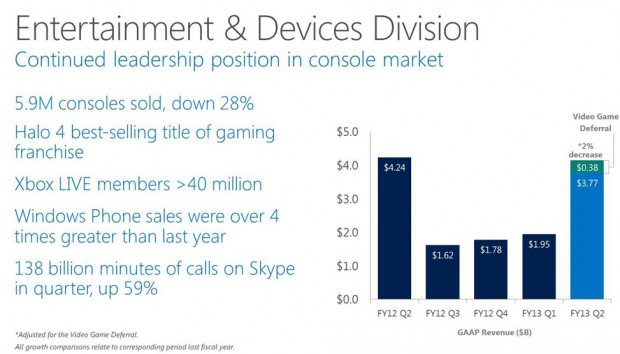 Microsoft has always been reticent about releasing Windows Phone sales numbers, and when the OS was selling poorly this worked for them, for a while, until the quarterly analyst sales numbers are released, when things were revealed not to be so rosy.
However I think for the last quarter it would have benefitted Microsoft to release their actual Windows Phone numbers rather than leaving it to  the analysts to release their estimates, which I suspect will not account for the actual numbers sold.
The reason I suspect this is the recent report by Strategy Analytics, which has iPhone and Android together having 92% of the market, leaving  Windows Phone, Bada, RIM and Symbian to fight over the 17.1 million remainder.
With Symbian shipments already revealed to be 2.2 million handsets, and Blackberry estimated to be 6.9 million by ABI Research, that leaves Widows Phone and Bada fighting over the last 8 million handsets.
I don't believe this number accurately reflects Windows Phone sales in Q4 2012, as the only one who really knows, Microsoft, have said in their recent Financials for Q4 2012 that "Windows Phone sales were over 4 times greater than last year". 
IDC said Windows Phone had a 2.2% market share in Q4 2011, for a total of 3.47 million handsets shipped. 4 times this is of course 13.8 million.
Gartner said 2.759 million Windows Phones were sold in Q4 2011, and 4 times this is 11.04 million handsets. That would give Windows Phone about 5% market share.
Given that this exceeds the number of Bada and Windows Phone handsets left over by Strategy Analytics it suggests the numbers reported will be a lot lower than Microsoft is teasing.
In the end only Microsoft really knows how many new Windows Phones have been activated, and have good enough relationships with the OEMs to know how many have been shipped.  Analytics companies are also pretty happy to use the numbers provided by OEMs, making it clear that the time for teasing is over and Microsoft needs to come clean and give us an accurate idea of what's really going on.