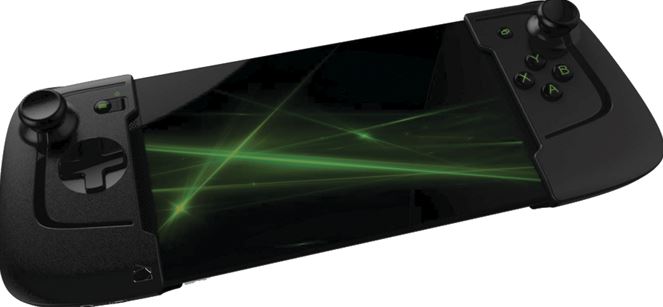 At CES 2014, Wikipad, the maker of Wikipad 7 Android gaming tablet announced the new Gamevice detachable console-like controller for mobile devices. Gamevice transforms mobile devices into portable video game consoles complete with dual analog sticks, both L1/R1 and L2/R2 analog buttons, an analog D-pad, and four analog action buttons – every button gamers already use and in a form factor that will be familiar. The most interesting part is that they have announced support for Windows Phone devices.
Gamevice, which received a utility and design global patent, transforms mobile games into full fledge mobile console experiences with a slim portable controller that effortlessly connects to mobile devices. Gamevice offers a unique patented flex bridge design that expands or collapses to fit mobile devices.

"We value the opinions of our community. We heard from many people who either expressed love for the Wikipad 7" or who already owned an iPad or an Android or Windows 8 mobile device and wanted us to make a controller that worked for them. We are currently working on versions for Windows 8 and Android devices. We have not forgotten other important OS systems and we hope to announce additional support those in the near future," said Fraser Townley, President of Wikipad, Inc.
We have to wait and see how well this controller will work with existing games in Windows Phone Store.