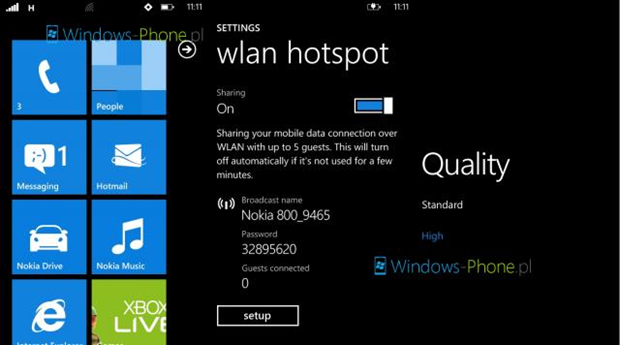 The Nokia Lumia 800c Chinese Tango ROM has been confirmed to have WIFI tethering, raising hopes that this feature will come to all Lumia 800 handsets when Tango finally arrives.
XDA user surya467 has tried the new ROM, and found:
Wi-Fi Tethering
Export contacts to SIM
Advanced network settings for calls and messages
Additional option in video mode – the quality of
Xbox animated tiles
New sign on the top bar
Another XDA user has 'Sirstoner ' tested the firmware and confirmed it lacked Facebook and Twitter integration, of course consistent with its Chinese source.
Hopefully a usable update for all Nokia Lumia 800 handsets will appear soon.
Via Symbian-Tweet, screen shots via windows-phone.pl